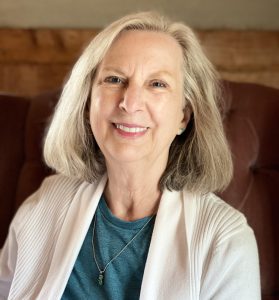 WHAT'S UP – January 2022
by Belinda C. Dunn
Capricorn New Moon – January 2 @ 1:33 pm
Mercury Retrograde – January 14 @ 6:41 am
Cancer Full Moon – January 17 @ 6:48 pm

High hopes and aspirations abound as 2022 gets underway. Surely, this is the year, this is the turning point for humanity on this blue-green gem of a planet. Spinning and evolving in cycles upon cycles, each moment a starting place. Like the archetypal Fool, first card in the Tarot deck, each of us stand posed to leap into the unknown with only a backpack of memories woven with dreams for a brilliant future.

January begins with Mars in Sagittarius, symbolized by the Archer, aiming the arrow of truth toward a worthy target. Interestingly, this is the zodiac sign of prognostication in all its various forms. It is so tempting to make predictions in the attempt to nail down the future in a nice and neat package. But, for the most part, these times we journey through are essentially unpredictable, easily swayed and altered as human consciousness evolves in the co-creating web of life.

However, this sense of rebirth, the anticipation of another chance to "get it right," creates a buoyancy, breathing life into an atmosphere of heavy dread and disgruntled cynicism. The truth is out there, somewhere between realism and fantasy, fact and fiction. From apocalyptic destruction to idealized utopias, no one person can know the exact nature of what is to come, but maintaining a balanced perspective is the key to serenity.

As 2022 gets off to an enthusiastic start, the real work begins immediately. Between a Capricorn New Moon on January 2, and Mercury going retrograde on January 14, astrological trends point to getting the job done while surmounting obstacles. In order to move forward, free and clear, a great deal lingers from the past as carryover from the most extreme and tumultuous years in recent history.

The New Moon chart shows Sun, Moon, Venus and Pluto all in Capricorn. During the major planetary alignments of 2020, Mars/Jupiter/Saturn/Pluto aligned in Capricorn, destabilizing everyday order like a house of cards. For the past two years, dysfunction has shown itself on a global scale, and society is struggling under the weight of antiquated systems. Reorganization and overhaul of social systems is underway with no end in sight.

Feeding into the Pluto return in the United States chart, 2022 is a year whereby existing foundations have been sufficiently rocked, and the necessity to restructure is the primary focus. Even in well established institutions, eyes are turning to reform, and the implications are enormous.

Listening carefully, reading between the lines, the words "constitutional crisis," and "democracy in peril," echo across airwaves, and through the hallowed corridors of local, state and national agencies. This breakdown is all in preparation for Pluto's transit into Aquarius beginning Spring 2023, along with other significant planetary shifts over the next several years that are actually quite positive and hopeful.

Speaking of Aquarius, Saturn is transiting through this zodiac sign of innovation and reform (December 18, 2020 through March 8, 2023). Together with Jupiter in Aquarius, last year brought many developments, especially in regard to a new administration, public health, education, science and technology.

The need for adaptation continues, especially this month as Mercury goes retrograde in Aquarius within proximity of Saturn, 10 and 13 degrees respectively. From the timing perspective, this trend suggests that circumstances/events transpiring mid-month may take until early March to resolve as Mercury makes its final conjunction with Saturn March 2.

Doing a deep dive into the meaning of this Mercury retrograde, let's turn to a general interpretation affecting personal matters. First of all, Mercury represents everyday thinking, and general attitude. In combination with Saturn, the early months of 2022 may present more serious and weighty matters that take time and careful planning to overcome. Typically, Saturn's influence can feel heavy and burdensome, depressing and disappointing, so by all means, guard attitude and thought processes with care.

Symbolically, Saturn is the stern, but well meaning father figure, telling it like it is. In many instances, it is human nature to resist the wise counsel that Saturn bestows, in favor of taking the "easier" route. Saturn's influence requires focus, discipline, responsibility and patience. However, on the personal level, Saturn grows, develops and matures one's character while activating essential qualities of resolute determination and commitment. It is not always easy to face challenges with a positive attitude, but this is exactly what Saturn asks of us.

It is said that every dark cloud has a silver lining, and Mercury's transit through Aquarius (January 2 – 25 & February 14 – March 9), indicates bursts of genius in flashes of insight, upgrades and downloads, and surprising solutions to complex problems. Watch for synchronicity and connections with friends, community and tribe.

During the final week of January, on the 25th, Mercury retrogrades back into Capricorn. Any retrograde phase implies the necessity for review and research of possible options. This is especially the case now as Mercury retrograde slips back to conjoin Pluto on the 28th. Closely guarded secrets can no longer be hidden. Intense, explosive and revealing, information coming to light may very well alter the trajectory of goals.

Additionally, Venus in Capricorn is completing a retrograde phase the next day, on the 29th, and the Moon is transiting through Capricorn feeding into and activating these planets. These planetary alignments are remarkable in force, bringing situations to a head. "The shift is hitting the fan," and there is no turning back. Ultimately, planetary player Pluto brings far-reaching transformation, even though the first stages may appear daunting along with strong emotional reactions.

When Mercury goes retrograde on January 14, Sun conjoins Pluto on the 16th, culminating in a Full Moon on the 17th. On many levels, circumstances and conditions are precarious, and similar to dominoes falling one by one, the tipping point is mid-month. This Full Moon lands on a Monday, Martin Luther King Jr. Day. Themes of social injustice and economic disparity combine with culture wars to expose and reveal underlying agendas.

On top of all this, Uranus goes direct on the 18th, feeding into and supporting dynamic and insistent calls for reform. Then Sun enters Aquarius on the 19th, underscoring the necessity for sweeping changes. Phew! It's quite the combination as January gets off to a fast and furious start.

To review, throughout 2021, Saturn and Uranus were at odds. For example, Saturn represents laws, regulations, responsibility and accountability. When regulations become too constructive and threaten to take away personal freedom, Uranus responds with rebellion and revolt. Symbolically, Saturn is the adult, advising, correcting and instructing, while Uranus is the rebellious teenager, experimenting and experiencing. As prevalent as this push and pull has been, forced compliance can be counter productive, but boundaries are necessary, and continue to be in a state of flux.

It is helpful to consider benevolent Jupiter transiting in the early degrees of Pisces. Jupiter is the wise sage, and Pisces is the zodiac sign of spirituality. Literally and figuratively, this combination can be the saving grace of planetary trends. Expanding awareness beyond the everyday drama of little egos vying for control, Jupiter uplifts the spirits, and ensures protection. By April, Jupiter conjoins Neptune in rare potential for widespread awakening to life's unique purpose.

Another worthy trend to note is the shift of lunar nodes from Gemini/Sagittarius to Taurus/Scorpio. Exact on January 18, all eclipses for the next 18 months will activate these zodiac signs. With the North Lunar in Taurus and the South Lunar Node in Scorpio, the archetypal story line shifts to more practical matters, especially revolving around security, resources, possessions, currency and financial institutions, ecology and sustainability.

There is great potential as 2022 dawns. Developments during these early months can bring focus and perspective in a timely review. A global pandemic surged into public awareness during the rare and life changing alignment of Mars/Jupiter/Saturn/Pluto, exact during January/February/March 2020. The ripples and repercussions are still rolling out in enormous waves of change on many levels of our collective experience from the most personal to worldwide effects.

Current planetary trends activate this original inception point in a grand finale. Indicating major strides in some type of resolution, Mercury, Venus and Mars all conjoin Pluto in Capricorn. Starting last month, Venus conjoined Pluto twice, digging deep, stirring up debris, purging limitations, and exposing wounds, especially on the heart level. The third and final conjunction occurs in early March. Meanwhile, Mercury conjoins Pluto, exact three times (December 30, January 28, February 11), and Mars returns to Capricorn on January 24, conjoining Pluto on March 3.

Weather related disasters appear to be occurring with more frequency and force. Hitting close to home, and sweeping through neighboring states, the recent mega-tornado brought tremendous loss, grief and devastation. The astrology chart for the event shows Venus conjunct Pluto, and Moon in Pisces conjunct Neptune. While this planetary combination indicates devastating destruction in heart wrenching ways, the outpouring of compassion and assistance has been genuine and immediate for those in need.


 From the astrological perspective, current planetary trends signal a reckoning with the past in order to move forward. In our personal lives, and across the globe, circumstances vary greatly, but underlying themes are clear. While external events continue to unfold in a crescendo of dysfunction, each person is pushed beyond their comfort zone to rise to the occasion. To make a positive contribution in the lives of those around us, and search within the heart of all hearts for what is truly meaningful in this extraordinary journey called life.
Belinda C. Dunn is a professional astrologer with over 40 years experience. She is available for your personal consultation.