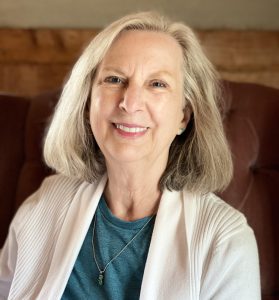 WHAT'S UP – July 2022
Belinda C. Dunn
Capricorn Super-Moon Full Moon
July 13 @ 2:38 pm
Leo New Moon
July 28 @ 1:55 pm

Summer is here and the sizzle is on! In celebration of Independence Day, stars and stripes of red, white and blue wave in the breeze as fireworks light up an indigo evening sky. Thankfully, from the astrologically perspective, the elements of water and earth predominate, offering a calming and grounding influence, a much-needed reprieve from the intensity of current events.

We will begin with an overview of general trends applicable for everyone, and conclude with an interpretation of current trends based on the United States astrology chart, in what has become my annual "Astrological State of the Union." Ruled by the planet Uranus, astrology is an ancient system with time tested relevance to the past, present and future. In this era of heightened polarization and political bias, astrology can offer a detached view of the nation's faults and failings as well as its strengths and overall destiny.

Right from the get-go, the month begins with Mars in stressful square to Pluto on July 1st. Mars has been in Aries since May 24, an impulsive, energized and volatile combination that has brought the darkness of
destruction into the light of day. However, in contrast, Mars in Aries has brought many truly heroic deeds to the forefront.

Mars is the fighter, for good or ill, fortifying and encouraging positive and effective response to crisis. In combination with power hungry Pluto, the underworld is on full display, and repercussions of disclosure come to a critical head. The process of disclosure and evaluation is on-going on multiple levels of personal and collective experience. People can no longer afford to keep heads buried in the sand
when basic human rights are repeatedly disregarded.

On July 5th, Mars leaves Aries, and enters grounding, stabilizing and practical Taurus. Additionally, Mercury enters Cancer, and together these influences reflect a return to sensibilities with a focus on home, family and finances. With a harmonious flow between mind and action, it is possible to make wise decisions, follow through, and actually get the job done.

By mid-month, exact on July 13th, there is a Full Moon. With the Sun in Cancer and Moon in Capricorn, this is a Super-Moon amplifying and intensifying current themes. In fact, Moon conjoins Pluto in Capricorn, igniting issues that carry through another week, culminating on the evening of July 19 when Sun opposes Pluto. Pluto's action is repetitive, digging deeper, not leaving a stone untouched. Issues tend to resurface with the same old arguments, going around and around, triggering similar emotional responses.

Additionally, communicative Mercury is a key player transiting through Cancer, and more than likely, there will be major revelations, announcements and decisions altering the trajectory for weeks and months to come. Surface appearances fall away in the relentless, challenging and psychologically probing Pluto energy. Whether it is immediately recognized or not, Pluto brings sweeping and permanent change. Once Pandora's proverbial box is open, there is no turning back.

Energies begin to shift dramatically on July 19 as Mercury enters proud and majestic Leo. The Sun closely follows, entering Leo on Friday, the 22nd. Full of vitality and creativity, Leo is the zodiac sign of fun and
play, recreation and entertainment. Crowning the last week of July is a New Moon in Leo on the 28th.

In the dark of the Moon, 24 hours before the exact New Moon, there is an opportunity to release outdated modes of pleasure seeking. There are many social pressures around entertainment, and what is considered fun is unique to each person. In this heavy and consequential social atmosphere, it is so easy to get caught up and lost in the seriousness of so-called reality. Here is an opportunity to re-frame and ignite one's unique expression of happiness.

This New Moon is in harmonious alignment with Jupiter, the planet of inspiration, optimism, altruism and benevolence. Giving a boost of confidence in matters of truth and justice, Jupiter promotes fair, ethical and equitable solutions. Known as the great benefactor, Jupiter gives all this, and more, while adding a good dose of levity and humor, even in the darkest hours.

July 28th is also important as Jupiter begins a retrograde phase for the next four months. Since Jupiter's action is to expand and grow, the station retrograde can slowdown or halt progress. In terms of run-away
inflation, this can be a good thing. In terms of personal progress, this can signify matters outside of one's control, and even a loss of perspective and confidence.

Astrologer Erin Sullivan writes, "The station suddenly arrests or withdraws the expansive mood and inverts the energy. The change in tone or pattern of growth is usually directly related to hierarchy of some
kind, in which personal decisions become impotent or insignificant. It becomes apparent that more time is likely to be necessary to evolve the idea, project, relationship or plan."

Jupiter's transit feeds directly into an exceptional and unique astrological alignment exact on the afternoon of July 31st. Even though computers can pinpoint the timing, in reality this trend is in effect
all year. Basically, transiting North Lunar Node is conjunct transiting Uranus in Taurus. The next day, August 1st, Mars in Taurus activates this conjunction. Giving another tremendous boost, this triple
conjunction is in harmony with Venus. What does this mean?

First of all, like so many situations in our current reality, there will be great contrast. These factors point to sudden endings as well as sudden and inexplicable breakthroughs. Taken one by one, the North Lunar
Node functions like the north star, the direction of evolutionary growth and opportunity. Mars is passionate, activated and energized. Uranus is the planetary wild card, virtually impossible to predict.

All these factors blend together suggesting pressure and instability fueled by a desire for freedom, at all cost. Long standing conditions can no longer stand. The inherent drive for security, safety and
prosperity can force people, individually and collectively, to make instantaneous adjustments. Some decisions will be impulsive and radical, while others choose wisely. The wheel of fortune is spinning out of
control, and where things land, no one knows.

From another angle, Taurus is the zodiac sign of possessions, currency, commerce, banking, financial institutions and the environment. One of the astrological highlights of 2022, an enormous paradigm shift is taking place in the value of financial markets, supply of goods and services, and economic transactions in general. The pandemic, and other consequences of natural and man-made disasters is taking a heavy toll. This is a time to pay attention, mind your own business, and take care of your own.

With all this as a backdrop, in honor of Independence Day, let's turn to my annual, "Astrological State of the Union." While an entire book can be written on the United States astrology chart, there are four primary trends in consideration for now.

First of all, the Pluto return. It takes Pluto 246 years to cycle through the entire zodiac. On July 4, 1776, Pluto was in the late degrees of Capricorn. This year Pluto is returning to this exact degree on February 20, July 11, December 28. This is monumental, and obviously the country is going through a major overhaul of ideology, values, laws and systems of governance. Society today is vastly, almost unfathomably different, from the social systems of 1776. It's time for an upgrade and rewrite, although messy and disturbing in the meantime.

Astrologer Lorna Beven writes, "When Pluto entered the sign of Capricorn in November 2008, The Great Eliminator began to expose all that was false, covert and hidden, within ourselves, within organizations,
institutions, mega-corporations, governments. Fourteen years on and we find ourselves in the death throes of authoritarian darkness, which now seeks to eradicate the collective soul. But Pluto is transpersonal – far bigger than any human power games – and utterly relentless – the birth of the new will not be thwarted. These last two years of Pluto in Capricorn are bringing out the worst of the worst of the patriarchal freaking out, violence, coup attempts, dictator meltdowns, and rage against all of it."

The second trend of note involves Neptune, the planet of deception, transiting over sensitive points in the country's chart (Mars in Gemini square Neptune in Virgo). Wreaking havoc in terms of identity, ideology,
media and misinformation, widespread disillusionment has fed into a confusing mix of dysfunction and desperation. Neptune is slow-moving with a 165-year orbit, so the effects have been building for years, but 2021-2022 is the culmination of a profound and insistent soul searching for every American, and the country as a whole.

The third trend involves Mars in Libra, and its progressed retrograde phase that started in 2006. Mars will be retrograde for approximately 65-70 years, a very long trend by any standards. Typically, Mars is
proactive, taking action, impulsively fighting or initiating conflict. Clearly, the country has participated in its share of war over the centuries.

Thus far, this retrograde phase indicates diminished motivation, distaste, reservation and caution in foreign affairs, especially on the part of the general public. Mars retrograde is just that, a backing
away, a retreat, a reluctance to getting involved in draining, long term, and no-win conflicts. Mars in Libra promotes peacekeeping, mediation, cooperation, diplomacy and consensus building in partnership
with other nations.

On the home front, retrograde Mars in Libra intensifies the frustration, and vacillation between resolving differences with weaponry and violence, and/or resolving differences with diplomacy. As the Libra
scales of balance swing from one wild extreme to another, it adds to the polarization of viewpoints, underscoring the fundamentals of law and order, and the need for comprehensive reform, no matter which side of the fence one sits on.

The fourth astrological factor involves the nation's Moon in Aquarius, and Saturn's current transit though Aquarius, culminating in an exact conjunction early next year (February 11, 2023). In this case, Saturn is
restricting and limiting the Moon, representing women and the general public. From a faltering economy to health care access to public safety, this is a heavy load for the public to bear. While there are attempts to curtail civil liberties, ultimately the spirit of freedom, represented by the Moon in Aquarius, will not be denied.

In preparing this article, I found it almost impossible to adequately simplify, and consolidate the many complex and multifaceted issues we face as a nation and a global community. Perhaps best to use these brief interpretations as a jumping off point for your intuitive insight, your unique and personal connection with guidance, and all that is. From the infinitesimal to the most galactic, there are larger forces at play in
absolutely everything. Enjoy the ride!
Belinda C. Dunn is a professional astrologer with over 40 years experience. She is available for your personal consultation.