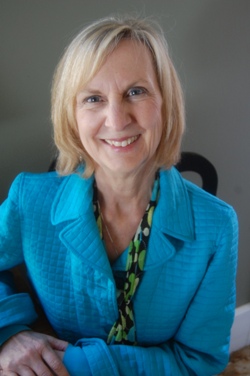 What's UP – December 2020
Sagittarius Solar Eclipse – December 14 @ 11:17 am
Winter Solstice – December 21 @ 5:03 am
Cancer/Capricorn Full Moon – December 29 @ 10:28 pm
In the homestretch of a year to remember, December promises an upbeat and hopeful turn toward the future. The past is rapidly receding in the rear view mirror. Let the shifting landscape become a blur, quickly rushing by, setting our sights on an historical shift of the ages. The future waits for no one person, party, or nation. One epoch is concluding, an entire new epoch is emerging, as immense long term planetary cycles point the way.
First of all, let's consider the most consequential planetary transit, the almost thirty cycle of Saturn. Three years ago, December 2017, Saturn entered Capricorn, the zodiac sign of large corporate, financial and government structures. Along with Jupiter and Pluto in Capricorn, this planetary combination has made the case for solid, stable, and dependable leadership as an essential foundation for progress.
Whether it is a government, business, community, family, or any other form of social organization, the nation and world have witnessed a variety of leadership styles. Like having a crash course, it will take some time for these lessons to sink in. Rest assured, generations will benefit from the lessons and challenges of 2020, an extraordinary year.
These cycles are reaching their natural conclusion as shown by Saturn and Jupiter in the final degrees of heavy, serious, earthy Capricorn. In tandem, both planets are entering the next zodiac sign of Aquarius on December 17 and 19th, respectively. Aquarius is an air sign, light, free, futuristic, and inventive. If you haven't already, it's time to take a deep, invigorating, rejuvenating breath of pure air. Let it go, allow any residual tension to melt away, again and again.
On the very auspicious and sacred Winter Solstice, December 21, Jupiter and Saturn conjoin in the very first degree of Aquarius. The last time Jupiter and Saturn joined was 2000. Like clockwork, these planets come together every 20 years, signifying the ending of one sociopolitical cycle, and the beginning of another. Known as the social responsibility planets, their sequential orbital partnership provides a reset of collective trends. Marking time, this grand conjunction is the backdrop for monumental change, all in preparation for 2021, and beyond.
Taking a step back to the beginning of December, Mercury the messenger enters Sagittarius on the 1st. Mercury is picking up speed now, spending just three weeks in the Archer's sign, and then entering Capricorn on the December 20 to wind up the year. This supports an optimistic and celebratory atmosphere during the holiday season.
After a year of hardship on so many levels, personally and collectively, Sagittarius assists in lifting one's sights to a higher perspective. This is not just positive thinking, but likely accompanied by real and positive developments, such as an effective treatment and vaccine for COVID. Bottom line, the planetary trends show an upswing of resilience and courage born through adversity.
Eclipses always occur in pairs, and the Gemini/Sagittarius Lunar Eclipse of November 30 is followed by a Sagittarius Solar Eclipse on December 14. These are the zodiac signs of cognition, information, education, ideology, philosophy, and belief. Taking many forms, the mind's perspective is typically programmed and centered around heritage, culture, and creed.
However, these eclipses emphasize the mutable and vacillating nature of mental constructs, including the impressionable nature of the human mind, and its susceptibility to repetitive narratives of group consciousness. The Sagittarius Archer is a profound symbol of aiming toward truth beyond human interference, distortion, and illusion. As underlying issues are exposed, emotional reactions are heightened, typically shaking up entrenched points of view.
Additionally, this solar eclipse is in stressful alignment with Neptune, the planet of illusion. Zealous ideology, false claims and conspiracy theories continue to erode trust in the perceived reality, spreading an aura of glamour and confusion. It is important to listen between the words, remembering, actions speak louder than words. Rounding the corner, these eclipses expand the view, and serve to "seal the deal." The way forward is no less challenging, but an atmosphere of finality permeates the airwaves. It's time to move on.
Taking into consideration the United States astrology chart, the country is closely identified and expressed through its Sagittarius ascendant.  Aspiration, anything is possible, a "can do," attitude is inherent within the country's blueprint. This solar eclipse signifies a return to this fundamental orientation, and a reset of the nation's place on the world stage.
Not only is 2020 wrapping up, but Mars is completing a six month transit through Aries. Due to a retrograde phase from September 9 – November 13, forward motion has been quite a challenge. Between the pandemic, economic slowdown, and election year, many circumstances, projects, and relationships have been on hold.
Retrograde planets are purposeful in delaying outward action to review and clarify the optimal course ahead. Mars direct is another strong indication of turning a corner, regeneration, and enthusiastically setting sights on the future.
On the personal level, Mars retrograde in Aries has increased awareness of self in relation to others. In many cases, distractions and energy drains have become more obvious. Mars in Aries has been supportive in clarifying boundaries, along with a keener sense of self-care, purpose, and motivation.
Additionally, beginning last August, Mars has been in challenging square with the rare planetary conjunction of Jupiter/Saturn/Pluto in Capricorn. Mars in Aries has been like the ram, butting its horns into and through impenetrable barriers, indicative of breaking through the established order.
The raw, bold, and assertive intent of Mars has made itself known in a multitude of ways, especially in its power packed conjunction with Eris, a small planet in the outer reaches of our solar system. Named after the goddess of discord, Eris stirs up bitter resentment, especially in those individuals feeling left behind, disparaged, misunderstood, and generally disenfranchised. Like a cauldron simmering and ready to boil over at any moment, Mars joining Eris has surfaced deep undercurrents of rage, along with the willfulness to take action, no matter the consequences. The third and final conjunction of Mars and Eris is exact on December 22.
Pouring fuel on the fire, Mars is in final square to Pluto on December 23. Astrologer Robert Hand sums up Mars square Pluto, "This can be a time for creatively transforming the world around you, or it can be a time of fierce power struggles and disagreements. Avoid the temptation to act ruthlessly or underhandedly toward others no matter how angry you are or how much you feel that they deserve to be beaten. Transit cycles involving Pluto have a strange way of producing total destruction of your own ends if you take illegitimate shortcuts." He goes on to emphasize a choice of fighting harder or giving up altogether. Just in time for the holiday break, there can be a real sense of culmination in regard to the trials and hardships of 2020.
On another level, the public health crisis is upending celebrations. Speaking with others about holiday plans, some people are relieved that a difficult family member is not visiting. Others are letting go of traditions and exploring creative options, while many families are mourning the absence of a loved one and facing the reality of an empty seat at the table.
Illuminating the night sky, a Full Moon on December 29 bestows a calming, settling, earthy awareness into the week between Christmas and New Year's Eve. With the Sun in Capricorn and Moon in Cancer, this lunation is in harmony with Uranus in Taurus. This grounding influence is welcome as a supportive bridge into 2021, facilitating practical application and coordination of knowledge and information. It may feel as though one's feet are on firmer ground than previously experienced, embodied fully, posed, and ready to face another year.
In early 2017, during a presentation at Crystal Visions, a local metaphysical store, a participant spoke up about a recurring dream she was having. The dream was of a gigantic, remarkably enormous, all consuming tidal wave. Hands went up, others in the room, as well as people they knew, were having similar dreams, myself included. Since this event, we would check in, wondering about the symbolic potential of this profound dream.
In this moment, wrapping up the final "What's UP" of 2020, it dawns on me. The tidal wave dreams symbolize the massive upheavals over the course of this year. Sickness and health, confinement and freedom, hate and love, delusion and reality, greed and generosity, poverty and plenty . . . the all encompassing, stark contrast of earth experience has been on full display.
Riding the highs and lows of rolling waves has been quite the journey, touching the deepest parts of what it means to be human, including our common humanity. As Saturn and Jupiter transit into Aquarius, it is clear, what has come before is in the process of being swept away as enormous planetary cycles pave the way for a new era. In next month's article, I will address the characteristics and signs of the dawning Aquarian Age.
In the meantime, may your holidays be bright, filled with meaning and love, gentle kindness and all good things freely given by Creator. With gratitude, out here on the limb of the cosmos, I sign off for now. 2021, full speed ahead, here we come, ready or not!
Belinda C. Dunn is a professional astrologer with over 40 years experience. She is available for your personal consultation.