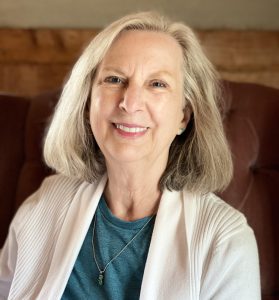 WHAT'S UP – June 2021
Belinda C. Dunn
Gemini Solar Eclipse – June 10 @ 6:53 am
Summer Solstice – June 20 @ 11:32 pm
Mercury Direct – June 22 @ 6:00 pm
Capricorn Super Moon Full Moon – June 24 @ 2:40 pm
The winds of change are blowing, vacillating, up and down, and all around. At times with gale force, at times with a gentle caress, June is a month of shifting dynamics on many levels. One moment, a breezy and carefree atmosphere lifts the spirit, the next moment, astounding developments can take one's breath away.
Before satellites could predict weather patterns, a farmer could be seen standing in his field, all senses alert, reading the wind to accurately determine the air's direction, moisture content and velocity. This is the analogy for June, each of us, in our own way, will be testing the trending winds for direction in the midst of both little and big decisions.
The final week of May wrapped up with Mercury going retrograde, and a powerful lunar eclipse. Talk about stirring things up! Due to this retrograde phase, Mercury is in Gemini for nine weeks (May 3 – July 11). As Yoda in Star Wars said, "I sense a disturbance in the force." The overall atmosphere feels unsettled, and many questions linger, leftover and unresolved. However, a Gemini Solar Eclipse on June 10 promises a reset like stepping across the threshold of a new world dawning.
The nature of Gemini is to vacillate in the face of options. Here, there, and everywhere, Gemini energy is a challenge to nail down. Therefore, frustrating delays can occur, but just perhaps . . . this is a gift! Only through impartial and astute awareness, and a curious mindset, can one venture forth with calm resolve. Therefore, June is a month of discovery, and keeping options open. Whether mulling over possibilities in great detail, or instantaneously knowing the answer, acceptance of this process can eliminate frustration, calm nerves, and ease the way.
Astrologer Lorna Bevan sums up these eclipses. "This is a time to explore the possibilities. Expect situations to arise that force you to disentangle from thinking that is no longer relevant. Circumstances will change, prompting you to find new ways to work collaboratively, in order to come up with original inventive solutions. You'll want to follow your curiosity, break up routines and find new stories to tell and new people to mix with."
What does this look like in practical terms? Essentially, reaching out is the direction. First of all, don't assume that you or anyone else has all the answers. It may be a matter of picking up the phone the next time you think of someone. Or take the day to check out a new location. It may be taking the steps to initiate a hard conversation that turns out to be beneficial for all concerned. Research and review are the keywords in optimizing Mercury retrograde.
The astrology chart for the solar eclipse shows Sun, Moon and Mercury aligned within a degree, and positioned close to the north lunar node in Gemini. This sensitive and mystical nodal point has been in Gemini since May 2020. For the past year, people have been pushed and prodded, urged to move into the high side of Gemini which includes the admirable traits of adaptability, healthy curiosity, honesty, impartiality and tolerance.
Let's explore some of the themes. Long distance travel has been curtailed, but exploration of one's immediate locality has been enhanced. For many people, working at home has replaced a long, traffic jammed commute. Teachers and students, parents and families have had to rapidly adapt to drastic changes in education. There is renewed respect for essential workers, they are no longer taken for granted. There is a new appreciation for neighbors and neighborhood grocery stores. Additionally, not being able to visit, converse and hug loved ones has underscored the importance of these close relationships.
This Gemini Solar Eclipse in combination with Mercury will bring circumstances of the past year into clearer focus. With the lifting of mask mandates in many social settings, people can return to more normal activities, but many residual considerations remain. More than likely, events during May/June/July are the exclamation point to this most extraordinary year.
From an even more serious perspective, the past year has brought many facets of social justice, or lack thereof, to the forefront. Snap decisions, violent acts, loud voices of dissent, prejudice in all its ugliness . . . all this has come to a critical head. Gemini thrives on diversity along with the mindset of how are we similar, rather than how are we different.
Adding to the potential for breaking news, the Gemini Solar Eclipse is in conjunction with Mars in the United States astrology chart. Will this pour more fuel on the fire of social unrest? Or bring more cognizance to the futility of violence in addressing social problems? Most likely, extreme manifestations will bring about more concerted action to maintain social justice, balance and harmony.
In combination with Neptune in Pisces, the compassionate heart is awakening from slumber. Due to Mercury's retrograde phase, it aspects Neptune three times (May 22, June 5, July 6). Squaring off, this is a tense and stressful planetary alignment with ramifications for both good and ill.
In many cases, it will be necessary to ferret out the truth. Considering the social environment of conspiracy theories, outright lies and distortion of facts, this may very well be the culmination of months, if not years, of chaos. Certain truths will not be held back. Slowly, but surely, people are coming to their senses.
On the other hand, Mercury/Neptune can bring a barrage of news, leaving individuals, and society at large, to make sense of information that initially may present as disorienting, overwhelming and disconcerting. The intersection of mind with belief can be a slippery slope of enormous proportions. The fact is, the human mind can so easily be programmed, manipulated, deceived and misled.
Whether it is recognized or not, core beliefs are shifting dramatically. Known as the Zeitgeist, this is defined as, "the spirit or mood of a particular period of history as shown by the ideas and beliefs of the time." An entire narrative is shifting, and it's messy business in the meantime. Allowing the dust to settle may take months, but a breakthrough is underway.
Possibly the most extraordinary example is an upcoming report to Congress on Unidentified Aerial Phenomena, commonly known as UFO's. In perfect timing, the television program, "60 Minutes" aired a segment on May 15 showing footage of aerial phenomena that is mind blowing, if not convincing. Even though it raises more questions than answers, the likelihood of extraterrestrial life is being investigated and exposed to the general public.
The field of inter-species communication is growing by leaps and bounds as demonstrated by Neptune's long term transit through Pisces. The aspect between Mercury and Neptune can build bridges of understanding between the conscious mind and super-conscious awareness, giving voice to an expanded view of existence. Not only this, Neptune's influence is particularly strong the end of June as it begins a retrograde phase on the 25th. With both planets retrograde for a spell, it suggests major developments on many fronts that will take time to digest.
Of course, everything occurring on the macro level is also on the micro level. On the personal level, pressing situations can appear complex and bewildering, requiring patience, although there may be a push for snap decisions. More than likely, this phase will begin to wrap up as Mercury goes direct on June 22, and come to completion the week of July 4th, as Mercury makes its third and final square to Neptune.
Another significant planetary alignment is exact on June 14. For the second time, Saturn aspects Uranus in a tense and transforming square. On May 23, Saturn started its annual retrograde phase, backtracking through Aquarius. The first interaction between these contrasting planets was February 17, the third and final aspect is exact on December 24. Thus, the entire year is encapsulated in this rare interface between Saturn, the planet of tradition, and Uranus, the planet of progress. Signifying a major overhaul in many areas of personal and collective experience, it may be necessary to strike a balance between control and freedom, responsibility and independence.
June 20 is especially relevant as the Sun enters Cancer, marking the Summer Solstice. Meanwhile, Jupiter goes retrograde, and it is Father's Day. This is an excellent day to remember and honor the wisdom of ancestry along with the continuity of life. There is always cause for celebration from the individual to the galactic. Jupiter uplifts and expands purpose beyond the everyday struggles of fathers and families.
June wraps up with a Full Moon on the 24th. With the Sun in Cancer, and Moon in Capricorn, both luminaries harmonize with Jupiter in the early degrees of Pisces. Bestowing fertility, water and earth elements are prominent as summer gets underway. This is a calming, settling influence, and it is natural to seek the refreshing waters of lake and stream, ocean and inlet. It's time for recreation, tapping into a playful spirit, re-creating one's purpose in this magnificent dance of life.
Belinda C. Dunn is a professional astrologer with over 40 years experience. She is available for your personal consultation.