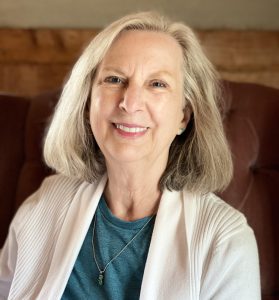 WHAT'S UP – September 2022
Belinda C. Dunn
Mercury retrograde
September 9 @ 11:38 pm
Pisces Full Moon
September 10 @ 5:59 am
Autumn Equinox
September 22 @ 9:04 pm
Libra New Moon
September 25 @ 5:55 pm

Beginning with an upswing in energy and enthusiasm, Mars harmonizes with Jupiter on September 1st. No matter what hurdles life presents, there is a sense that nothing is too big to handle successfully. Big thinking outside of the box aids in the setting of goals and embracing potential in many endeavors.

As planetary trends come and go, take note of Jupiter's beneficial rays by breathing in and absorbing the confidence and inspiration offered during this time, because it can be tapped into for future reference. This is especially the case as Jupiter is retrograde in Aries. Themes continue around self-respect, personal empowerment and clear boundaries, particularly when faced with a tornado like spin of controversy, persuasion, intense emotion, and other forms of social control.

In addition to Mars and Jupiter, communicative Mercury joins the party in Libra. During the first two weeks of September, these three planets join in synergistic harmony. Mars in Gemini can be blunt, direct and forceful, speeding the dissemination of information, data, talking points. Mercury in Libra brings clear articulation with fair and equitable solutions for all involved.

Against the backdrop of these positive and supportive planetary trends, Mercury begins a retrograde phase on September 9. Astrology gives the gift of timing. Make note of newsworthy stories, conversations, insights and decisions that come to the forefront late August and early September. More than likely, what arises and erupts will require some time to come full circle to a point of resolution. Typically, this is when Mercury goes direct on October 2, and completes its shadow phase on October 17.

One more point to consider with this three-planet alignment, Mercury and Mars are in the air signs of Libra and Gemini. Jupiter is in the fire sign of Aries. Air and fire intertwine, feeding off each other. Fire enlivens, warms and increases the flow. And, literally and figuratively, air is the information highway of the planet. Providing a cross pollination of ideals and ideas, inventions and innovations, watch for significant developments on many levels; diplomacy, treatises, commerce, science, education, alliances, partnerships.

There is one caveat to be aware of . . . Mercury in Libra opposes Jupiter in Aries. In effect for weeks, it is helpful to be aware of the exact dates of September 2, 18, and October 12. While Jupiter expands whatever is in its sphere of influence, it can also go to extremes, exaggerate, and blow issues out of proportion.

Here are some indications of Jupiter out of balance; seeing the potential and losing sight of logistical reality, throwing caution to the wind, over projecting available resources, zealous persuasion, righteousness, entrenched opinions of right/wrong, arrogance & entitlement. Through these weeks, it may be helpful to recall the common adage, "If it sounds too good to be true, it probably is."

Moving on to the Full Moon of September 10. Both Sun and Venus are transiting through earthy and practical Virgo. In opposition, the Moon and Neptune are in Pisces. Here is the juxtaposition of embodiment on this physical dimension. The body needs care to be healthy and functional, but spirit infuses meaning and purpose into daily tasks. This is an excellent time to tap into guidance, activate intuition, and expand awareness beyond material circumstances. True health is holistic, encompassing and honoring the mind/body/spirit connection.

Venus is in Virgo for most of the month, beginning on Labor Day and completing on September 29. Now is the time to tap into and express love in action. Venus enhances positive Virgo characteristics such as sincerity, diligence, attention to detail, craftsmanship, studiousness, productivity and service.

Meanwhile, Venus in Virgo squares Mars in Gemini, exact on September 16. This is not the most compatible or harmonious combination. Both are mentally astute, but Mars in Gemini wants results in a hurry whereas Venus in Virgo is thorough and patient, methodically wading through details, aiming for excellence. One approach is not better than the other, and when recognized, all factors can work together for satisfying results.

As always, the Autumnal Equinox marks a time honored and sacred passage as Sun enters Libra. Exact on the evening of September 22, the astrology chart shows Mercury in exact conjunction with the Sun. This is always a significant phase in any Mercury retrograde cycle, but this conjunction is particularly potent in tandem with the Equinox.

Typically, Mercury is visible, low in the eastern sky just before sunrise, or low in the west just after sunset. But this is the point in the cycle when Mercury is not visible, due to its proximity to the Sun, shifting from evening visibility to morning (September 17 – 30).

Acting as a seeding and gestation, the mind draws inward to contemplate and evaluate the past while orienting to the future. Astrologer Erin Sullivan describes this process, "The traditional approach to the retrograde cycle, for instance not signing contracts or initiating new enterprises or making major purchases still stands. Symbolically, there are opposing forces at work that operate somewhat like driving with the emergency brake on – the exciting energy of new beginnings combined with a sense of restraint creates inner tension. Over the next ten or eleven days between the inferior conjunction and the station-direct, one should allow some latitude for new potentials, options and opportunities to develop."

With the Sun and Mercury in Libra in opposition to Jupiter in Aries, many themes revolve around people. More than likely, important decisions arise in relationships. It may be a challenge to strike a balance between the needs and desires of the individual, and the commitments of a relationship, and social contracts in general. With any opposition, it is a matter of honoring both parties, and finding a path of compromise, but this is not always possible. In some cases, the best option may be "agreeing to disagree," and moving on.

These themes continue strongly to the Libra New Moon on September 25. Mercury has slipped back into Virgo, conjoining Venus on the 26th. On one hand, there is a demand for new direction, and upgraded approaches to persistent issues, signified by the New Moon. On the other hand, the mind is more introspective, hidden within the final stages of a retrograde cycle.

Although there are pressing demands, the combination with Mercury and Venus in Virgo places the attention on work, work and more work. This is a very industrious combination, and most people are willing to participate when given the chance to share their talent. Loving solutions to complex problems come easily, especially when it comes to relationships.

Additionally, both Mercury and Venus are in harmony with Pluto in Capricorn. Even though motives may vary, the mind is prepared to probe the depths during this final week of September. Communications tend to be revealing, matter of fact, practical and logical. This is all in preparation for the first week of October when both Mercury and Pluto go direct. Signaling that much of the groundwork is complete, long-term projects are ready to land on fertile ground.

Mid-week, exact on September 27-28, Mars positively aspects Saturn. This helpful and supportive combination is all about building consensus and connection in the networking of ideas, people and projects. With Mars in Gemini and Saturn in Aquarius, this is local as well as global. Innovation thrives in an atmosphere of camaraderie, and appreciation for diversity.

We are in the final throes of a two year long transit that started in January 2021, Saturn square Uranus, presenting an intense conflict between the known past and future potential. Contending with stops and starts, and everything in between, it has been difficult to get traction, to get ahead in the spin of systems colliding, uncertainty and cynicism. The troubles and trials, the struggles on this dimension have reached a culmination point.

There is a quickening, and in the northern hemisphere it's harvest time. Picturesque and iconic, the verdant fields of summer give way to golden grain. An essential part of harvesting grain is the winnowing process, loosely defined as sifting, fanning with air to separate the nutrient rich grain from the outer hull.

In these final months of 2022, be prepared for much to fall away, inwardly and outwardly. However, with a good dose of discernment, September is a month to make the most of opportunities that come your way.
Belinda C. Dunn is a professional astrologer with over 40 years experience. She is available for your personal consultation.