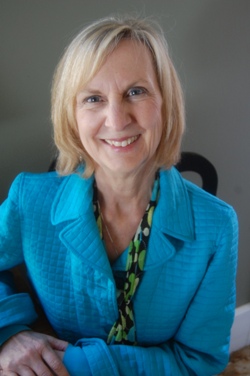 What's Up! by Belinda C. Dunn
Aquarius New Moon – February 4  @  4:04 pm
Pisces/Virgo Super Full Moon – February 19  @  10:54 am
As February begins, the northern hemisphere is cloaked in the barren, frigid and dark days of winter. Marking the halfway point through this introspective season, a variety of ancient traditions honor this potent phase transition. On February 2, the Celtic tradition observes Imbolc, the Christians celebrate Candlemas, and the American version is Groundhog Day.
From an astrological standpoint, Sun and Mercury are transiting through Aquarius, the most progressive and forward thinking zodiac sign. Aquarius instills an atmosphere of experimentation and invention, beckoning humanity to dream of a positive and light filled future.
In the depths of winter, how timely and perfect it is to settle around an enlivening fire, hands wrapped around a warm beverage, bolstering one's spirit. Sitting, drifting between past and future, remembering, dreaming of sunshine, fantasizing about the garden to come, planning and planting the next season in your mind's eye.
As the clock ticks in this 24/7 world, the normal human tendency is to to keep going with social and work commitments, but this timely passage is rich with potential, and these final weeks of winter are best used for restoration. Meta-physician Richard Rudd writes, "Most of humanity (in the northern hemisphere) find the early months of the year a depressing time, and often seek to escape it in all kinds of ways. There is a great collective pressure to get caught in negative ways of thinking during this time, which can very easily cause us to lose track of our true direction. The best advice is to shut down one's outer faculties as much as possible during this period, but to open up one's inner senses as widely as possible."
Contributing to a sense of new beginnings, on February 4 a New Moon in Aquarius underscores the need for quiet stillness to contemplate and clarify direction. On an annual basis, this auspicious lunation marks the Chinese New Year, and 2019 is associated with the year of the boar or earth pig. The very image of the pig is that of living close to the land, feet firmly planted with a spirit of sensual enjoyment and humble appreciation. Along with plenty of celebration and fanfare, the entire global family enters 2019 on the same calendar page.
The astrology chart for this New Moon is very dynamic, thus the need to maintain balance between inner connection and outer action. Let's start with Mars in its transit through Aries (January 1 – February 14). Mars will fight for what it thinks it right, and this determined and potentially self centered combination has been pouring fuel on the flames of discord. Thus far, even though the overall mood has been full speed ahead due to all planets direct, the road has been filled with potholes and numerous hurdles to overcome.
Rambunctious and risky, forceful and insistent, February begins with Mars in stressful alignment with Pluto. In this case, might does not necessarily make right. This intense, complex and turbulent planetary activation is to be watched, and it is advisable to avoid taking unnecessary risk unless absolutely necessary.
You may recall, two slow moving and generational planets, Uranus and Pluto, have been in discordant alignment for a number of years (2011 – 2018). A real game changer, these planets has been working together in a breakdown/breakthrough evolutionary transformation. Essentially, this is the signature aspect of the tumultuous decade drawing to a close.
Therefore, more than likely, we will see a culmination of this chaos from February 1 to February 13 as Mars squares Pluto (February 1), and conjoins Uranus (February 13). This revolutionary planetary combination presses the point in a make it or break it moment. Contributing to the intensity, is the fact that Uranus is in its final and critical degree of Aries, thus completing a seven year phase of major planetary change.
To recap Uranus in Aries . . . it was the summer of 2010 when Uranus first touched down in Aries. Some of the most notable events include the Gulf Oil spill, and Arab spring. Thus, a seven year phase of destabilizing tumult started. Not only has this affected governing structures, but woven together with widespread social upheaval, humanity is facing the very real threat of environmental degradation as numerous species struggle for survival. Uranus in Aries has brought to our attention the painful reality of arrogant, short sighted and self absorbed tendencies in self and others, and the complicated problems that arise when unilateral decisions are made.
Despite the unnerving and unsettling upheaval of early February, there are strong protective influences from Jupiter this month. Jupiter is currently transiting through Sagittarius, supporting an optimistic attitude that generates positive outcomes. Together with Mars in Aries, and the New Moon in Aquarius, these zodiac signs work in concert to expand horizons, and illuminate progressive solutions to the many challenges that plague society at this time.
On February 14, Valentine's Day by the way, Mars enters Taurus. After six weeks of Mars in Aries, this will feel like a welcome relief. It's deep breath time. The tone shifts to a more common sense, back to business atmosphere. Grounded and realistic, Mars will remain in Taurus through March. So once the firestorm is over, we can look forward to approximately six weeks of relative stability, hopefully. Hard to predict in these turbulent times, but overall, Mars in Taurus seeks comfort and tranquility.
Mercury enters Pisces on February 10, so look for an about face, and  midstream shift for the next nine weeks until Mercury enters Aries on April 16. This includes a retrograde phase (March 5 – 28), so the sign of the fishes (Pisces) may be swimming in the murky waters of toxicity. On the other hand, it is quite possible to cultivate and choose the crystal clear waters of a blue lagoon, teaming with creative and productive life force.
Thus, the year begins with Mars in Aries pushing, fighting and reinforcing the necessity for change. Then Mercury enters Pisces for the next 9 weeks. These planetary factors mark a major shift during the week of February 10. It may feel energetically confusing. We may find ourselves in contradictory situations, even at cross purposes with outer manifestations and expectations.
Keeping track of planetary influences in the USA astrology chart is revealing. For the past several years, Neptune in Pisces has been joining the USA progressed Sun. This very slow moving and long term influence has been disorienting, especially in terms of the national and collective identity.
One of the most obvious outcomes can been seen in the area of communication, the media, and the confusion as to what constitutes "real news" and "fake news." The week of February 17, Mercury transits over this important point in the USA chart, so be on the lookout for more smoking mirrors along with delusions, and possible misinterpretation and distortion of basic facts.
More than likely, whatever arises this final week of February will require careful thinking as Mercury is preparing to go retrograde on March 5. It will take time to sort through the facts, and full clarity and resolution may not be possible until mid-April. This is the case for individuals as well as the nation.
Amplifying these themes is the full illumination and intensity of another SuperMoon Full Moon on February 19 as the Sun enters Pisces. The chart for this lunation shows Mercury exactly conjoining Neptune. On one hand, there is potential for extraordinary breakthroughs in consciousness, and massive amounts of insight and information will be surging into the light of day.
On the other hand, the chart for this Full Moon shows the Moon in practical and fact based Virgo. This can only add to the atmosphere of confusion between fact and fiction, reality and illusion. This strong polarity can feel like an insurmountable gap between ideals and reality. While this can play out in a variety of ways in one's personal life, it is quite evident on the national level. The country was founded on high ideals, and its time to go back to the drawing board in terms of practical, realistic solutions.
Another grounding and practical trend begins on February 3 as Venus enters Capricorn where she will remain for the remainder of the month. Venus is normally sensuous, creative, gentle, kind and loving, but Venus in Capricorn tends to be all business, more serious, even cold and detached. So midst all the flurry of Valentine sentiment, this can place many relationships in high alert, and bring more serious issues to the forefront. Especially watch the week of February 18; Venus joins heavy, serious Saturn on Monday, and controlling, intense Pluto on  Friday. Exposing the underbelly of any relationship, this combination can provide an honest reckoning of connection, affection, and what truly matters.
There is one more planetary shift to note, and this is Chiron's entrance into Aries on February 18. It's fascinating to note that Uranus is completing a seven year trend in Aries, as Chiron begins an eight year trend in Aries.
As with each zodiac sign, there is a wide spectrum in expression. The low side of Aries can express as self-absorption, bullying, and to the extreme, narcissistic personality disorder. The transit of Uranus through Aries has brought increased public awareness of these types of personalities. The high side of Aries is bold and brave, expressed in heroic action for the good of all. As Chiron enters Aries, there is potential for awareness and healing of these tendencies in self and others as well as society at large.
As February concludes with Sun, Mercury and Neptune in the zodiac sign of Pisces, it can be helpful to contemplate the meaning of earthly incarnation. The true purpose of this world is veiled for most of humanity. Religion, philosophy and spirituality attempts to define what can only be experienced.
As the 12th and final sign of the zodiac wheel, Pisces encourages release, forgiveness, purification, faith, and sublime trust in the goodness, truth and beauty of life. The word that comes to mind is liminal, defined in the dictionary as "barely perceptible, relating to a sensory threshold." In this era of dissolving structures and widespread consternation, perhaps tapping into one's faith is the only reliable and constant response.
Belinda C. Dunn is a professional astrologer with over 40 years experience. She is available for your personal consultation.