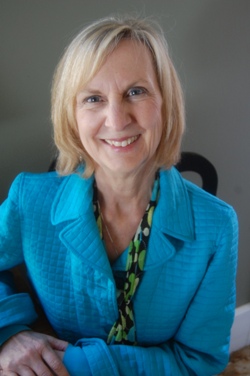 What's Up! by Belinda C. Dunn
Mercury Direct – April 15 @ 5:21 am
Aries New Moon – April 15  @  9:57 pm
Taurus/Scorpio Full Moon – April 29  @  8:58 pm
Since the beginning of time, as we know it, mystics of all traditions speak of an immediate, direct experience of a cosmos that is ever-expanding love and joy. Life is cyclical, continually renewing itself as April begins with festive Easter, a potent symbol of resurrection. Here and now, I gaze upon the grace of tiny violets carpeting the earth, along with happy daffodils and hopeful tulips. Like a rainbow of hope, flowers of all colors inspire our vision and tantalize the senses. It's spring!
The planetary overview for April dynamically speaks to this renewal. An unmistakable momentum has been building over winter months, many situations hanging in the balance. But, beneath the surface, hidden from view, like tiny seeds awaiting the perfect moment to burst open, resistance gives way to super charged release.
The line up is impressive. Mercury goes direct on April 15, and within the next week Saturn and Pluto are stationary as they begin their annual retrograde motion. In reality, there is enormous potential for change, in what may appear to be about face, 180 degree turns. Taking all this into consideration, it is advisable and beneficial to hold off major decisions until this pivotal time.
While these planets provide the backdrop, the most potent trigger, in my estimation, will be the Aries New Moon on April 15. Couched between Eris and Uranus, Sun and Moon align in the final degrees of Aries. In supportive harmony with the USA Moon in Aquarius that was activated by February's solar eclipse, this crescendo of release can expose what is really going on, free up resources, and dramatically turn the tables in many terrestrial matters.
Why is this so potent? Uranus, the planet of progress, is in the final degrees of a seven year transit through Aries. Anything left undone, will beg for resolution. When Uranus entered Aries in the summer of 2010, numerous events spelled out the trend. On the heels of the economic meltdown of 2008-2009, it was a summer of explosive events including Arab spring, and the Gulf Oil spill, followed by Fukushima nuclear facility meltdown in the spring of 2012. This destabilizing turbulence continued unabated as Uranus squared Pluto for a full seven times during 2012 – 2015.
On a personal level, it can be helpful to contemplate how you, your perspective, and your life has transformed. In the midst of upheaval, it can appear that everything is breaking down, there is nothing to hold onto, but Uranus is always about individuality and freedom. In the face of social uncertainty, especially when situations are out of one's control, there is true potential to drop expectations. Instead of placing power outside of self, at the mercy of random events, Uranus in Aries has helped each individual discover purposeful empowerment through awareness and accountability.
It has been a challenge to carve out this authenticity, and make the decision over and over again, to be true to self and find happiness no matter what is going on. The whole illusion that there is a savior outside of self is false. It is up to each of us to fashion our destiny as a reflection of personal connection with Source. As never before, "We are the ones we have been waiting for."
As a planetary influence, Uranus brings us to the edge of our seats with surprises, shake ups and turnarounds while birthing new perspective. The sacred law of synchronicity is in full activation as it guides events, and open doors of opportunity. On the front end, it can appear as a falling apart, only to bring things together for a new, improved upgrade.
It's edgy, rebellious appeal can give certain personalities license to act aggressively and impulsively. There is a wide spectrum of life lessons to be realized through this dynamic. For many of us, Uranus in Aries has felt like a swift kick to get moving, once and for all, stepping out of apathy, resignation and victim consciousness to not only, "walk the talk," but stand independently on one's own two feet. Consider how you have found freedom to be yourself over these past seven years, and what this means in terms of relationships and enhanced communication skills.
In tandem with the Aries New Moon, and Mercury going direct on April 15, there is a powerful long term transit that gives even more emphasis to these themes. Chiron, discovered in 1977, representing the wounded healer archetype, leaves the zodiac sign of Pisces and enters the new terrain of Aries on April 17.
Early on, astrologer Barbara Hand Clow wrote a book, "Chiron – Rainbow Bridge Between the Inner and Outer Planets." Along with many others, the astrological community has tracked this potent planetary influence for decades. Repeatedly, in transit, Chiron triggers the surfacing of wounds, those deep painful secrets that most people suppress out of fear.
However, Chiron presents both a choice and a gift. The choice is numb down, shutdown OR allow healing to take place. With trust and acceptance, an increase of life force acts as a balm to heal the very wounds that one would deny. Over the decades a plethora of healing alternatives have surged into the mainstream with effective strategies for resolution of life draining wounds. Chiron's long term transit through Aries (2018- 2026) will support this process while teaching that one's personal healing journey is not something to be avoided, but ultimately a contribution to the greater good.
The year started with enormous shifts as Saturn entered the zodiac skies of Capricorn. This serious, responsible, disciplined energy is leading the way for reliable structures to be implemented in one's personal life as well as collective experience. Slowly, marching to its own beat, Saturn will join Pluto in 2020, and for numerous reasons, 2020 already stands out as a definitive turning point for the nation and world.
It is important to note that Mars in Capricorn conjoins Saturn on April 2, and conjoins Pluto on April 26. Adding intensity, both of these planets appear to be moving slowly as Saturn goes retrograde on the 17th, and Pluto the 22nd. Thus, the entire month takes on a serious tone as karma ripens, and reality begs for attention and problem solving. The downside of this dynamic can be low energy, depression, despair and cynicism, so self-care is essential, and it is helpful to simply allow things to be. This means focus, discipline, detachment and responsibility for those things within your control, while keeping perspective on everything else.
To add to this potentially complex picture, Mercury, in its retrograde phase, is in stressful alignment to Saturn three times (March 11, April 5 & 25). On a personal level, the desire and exuberance to turn a corner and implement new direction can be tested for feasibility. If you find yourself, and those around you, running into obstacles and delays, trust the timing to make better informed decisions in the process of manifestation.
These planets tightly engage Trump's Mercury, the essential planet of analysis, decision and communication. Not only are his efforts thwarted, he can feel misunderstood, backed into a corner, and forced to face reality. There is a price to pay, and perhaps the noose is tightening. I anticipate many discussions and meetings behind closed doors. There are no easy answers in this time of crisis.
At this point, the reality is staggering, and it is only natural to ask, "Where is the grace?" Here is where lovely, beautifying Venus comes along. Transiting through Taurus, Venus will harmoniously engage this entire alignment of three heavy hitting planets; Mars, Saturn and Pluto. Earthy, sensual, creative, kind and affectionate Venus makes the choice very clear. Power or Love?
Meanwhile, Earth Day festivities on the 22nd, act as a reminder to continuously cultivate gratitude for this beautiful experience of terrestrial life. As our Sun transits through Taurus, the themes of sustainability and preservation of natural resources comes into full view. A Taurus/Scorpio Full Moon on the 29th furthers a profound and connected interplay between invisible and visible realms.
In times like this, according to Native American tradition, the sacred "whirling rainbow" can be invoked. Respected elder Jamie Sams writes, "You are being asked to remove any type of discord from your life in order to grow. Don't feed the negativity. Look at any lessons being presented at this time, learn from them, then focus your attention on creating new beauty and abundance in your life." Spinning, swirling, whirling rainbow sweeps away negativity, removes discord, and bestows the promise of peace between people and nations. And it is so.
Belinda C. Dunn is a professional astrologer with over 40 years experience. She is available for your personal consultation. belinda@astrodelight.com; 828-215-2101; www.astrodelight.com