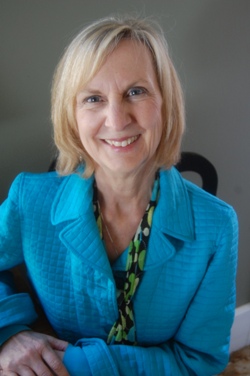 What's Up! by Belinda C. Dunn
Libra/Aries Full Moon – October 13 @ 5:08 pm
Scorpio New Moon – October 27 @ 11:38 pm
Mercury retrograde – October 31 @ 11:42 am
October dawns bright and clear as our Sun transits through Libra skies. Represented by the scales of balance, Libra is the zodiac sign of relationship, including all the spoken and unspoken agreements binding humanity into a synergistic whole. Over the course of October, individually and collectively, the planetary trends support a deepening awareness of these agreements.
In his landmark book, "The Four Agreements," Don Miguel Ruiz writes of these basic and essential agreements. If you are familiar with these agreements, this is the month for review. For those readers that haven't been introduced to Ruiz's work, the first agreement states, "Be impeccable with your word." Followed by the second agreement, "Don't take anything personally," and next, "Don't make assumptions." And the fourth and final agreement stands as "Always do your best."
Imagine your life and a world based on this very deep wisdom. However, in order to access and live these principles, self-awareness and communication is fundamental. This is where Mercury, the planet of thinking, listening and speaking comes in. The month begins with Mercury in Libra, but not for long, on October 3 Mercury enters the dark, mysterious waters of Scorpio, where it will remain until December 9.
This is a very long haul for fast moving, ground covering Mercury, but due to a retrograde phase, the messenger will explore and excavate the depths of the human psyche for weeks on end. This can be likened to an initiation, a collective vision quest, and preparation is advised. Simply awareness and acknowledgment of this potential can go a long way in overcoming inner resistance, including attempts to deny, control or shut down the process.
This said, Mercury's lengthy transit through Scorpio will bring all sorts of hidden agendas, control issues, corruption and secrets to the surface. This is a purging with widespread implications on many levels. Airwaves will be rife with one slanderous scandal after another. In many cases, it may be advisable and necessary to update and re-negotiate contracts, treaties, laws and mission statements.
 From the personal standpoint, a gut level response can quickly shred the veneer of appropriate nicety. "How are you? . . . I'm fine," may not suffice to tell the whole story as people may be more reactive as raw emotion tends to bubble up from the subconscious. Scorpio is never superficial.
This brings us to Pluto, the planet associated with Scorpio. On October 3, as Mercury plummets the depths, Pluto appears to be stationary, beginning a direct phase. This is an intense drilling down to what matters. After all, Scorpio is the zodiac sign of death and rebirth. In mythology, Pluto is god of the underworld. Astrologer Lorna Bevan writes, "Formally defined in 3D as the Lord of the Underworld, Pluto is up-leveling to 5D Gatekeeper of Source Creation."
Orbiting in the farthest reaches of our solar system, Pluto has a unique purpose in cleansing and transforming the shadow consciousness. Pluto brings us to our knees, and for those familiar with Twelve Step recovery programs, Pluto can be likened to very 1st step, "I admit . . . (fill in the blank)." Worldwide, hundreds of thousands of people have discovered the healing potential in accepting powerlessness in the face of addiction and other life challenges, and thereby turning to Source for guidance and sanity.
Pluto has been in retrograde since late April. That time period was also important as Saturn went retrograde on April 30. You may consider circumstances at that point and realize significant progress has been made based on realistic appraisal, focus, commitment and discipline. All virtues these major planetary players have been encouraging, and in many cases, demanding.
Transiting through Capricorn, Saturn will join Pluto soon, January 12, 2020 to be exact. These planets have an approximately 35-37 year cycle. However, the last time they joined in the zodiac sign of Capricorn was 507 years ago. Whether it is recognized or not, current trends are a conclusion of many years, and there is a rebirth underway. The new cycle is to be welcomed, and it is calling everyone, including the entire global community, to a higher level of accountability.
Look to your personal life. In what way, where and how have you been called to get real, step up, contribute and participate? In terms of timing, Pluto is going direct at 20 degrees, having first passed over this point in 2018. It may be helpful to revisit and consider the disruptions and challenges of last year. At that time, an in-between limbo opened with the stark realization . . . there are no maps for what's next. From now on, as Saturn and Pluto approach their exact conjunction in 2020, we are entering a moment by moment regeneration phase.
A Full Moon on October 13 shines light on these themes within the context of relationship. First, Sun in Libra supports collaboration, cooperation and synergy. However, with the Moon in Aries, individuality and self-reliance are amplified. Therefore, personal desires and preferences may clash with the needs of the relationship and/or group. Conversations and decisions can be derailed through projection, blame, and black and white thinking. With awareness and a good dose of patient compromise, this dynamic interplay can facilitate and catalyze significant breakthroughs, but don't be surprised if some relationships reach the point of, "make it or break it."
The chart for this Full Moon shows major implications on the national and world stage. Key alliances can strengthen while others fall away. After all, Libra represents the diplomatic peacemaker. Adding an interesting twist to this complex dynamic, Mars, the planet of aggression enters Libra on October 4, just as Mercury goes retrograde and Pluto goes direct.
Independent and proactive Mars may be forced to consider other points of view, identify blocks, and bend to teamwork. Remaining in Libra through November 18, the next two months are very important in terms of negotiation on the national and global levels. Of course, there will be those leaders and countries listening to the drumbeat for war, while others look to diplomatic solutions in the effort to avoid all out confrontation.
Analyzing the planetary picture further, this Full Moon is in stressful alignment with Pluto, and harmonious/supportive alignment with Jupiter. This shows a clear distinction between forces promoting toxicity and corruption, and powers promoting honesty, optimism and sustainability. There is a touch of grace here, and providence opens doors of opportunity. The choice is clear as courageous and confident voices rise up to speak for solutions to age old problems.
As October draws to a close, a New Moon in Scorpio leads into the final week of daylight savings time. Autumn leaves are releasing their hold, reminding us of the cyclical and temporary nature of terrestrial existence. In exact opposition to Uranus, this lunation brings surprises, revelations, exposures and disclosures. Uranus encourages freedom from restraint while disrupting normalcy and overthrowing expectations.
This New Moon sets the stage for the twin celebrations of Halloween and All Saints Day. With Mercury in Scorpio going retrograde on Halloween, this implies that events during October will require a stepping back, a deep pause. This pause will allow for recapitulation and integration of that which is true.
Supporting this penetrating look through and behind appearances, Mercury harmoniously aspects Saturn and Pluto three times from mid-October through the first ten days of December. Thus, current events carry much weight, taking most of the autumn months to reconfigure and work through.
During October, Venus is also in Scorpio supporting an intuitive response, a very real connection with the heart of all terrestrial matters. As the planet of adornment, costume and apparel, Venus will bring out the creative, humorous and fun potential of Halloween. As spooky characters haunt the streets, skeletons are being rattled in the closet, emerging from their hiding places. But, at night's end, the costumes are put away for another year, reminding us of these earth bodies, and the impermanence of appearances in this passing show of life.
Belinda C. Dunn is a professional astrologer with over 40 years experience. She is available for your personal consultation.