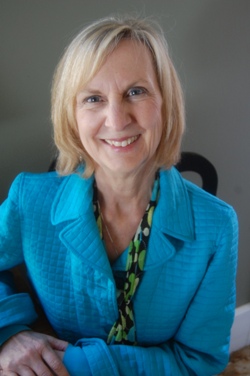 What's Up! by Belinda C. Dunn
Aries New Moon – April 5th @ 4:50 am

Aries/Libra Full Moon – April 19th @ 7:12 am

The scents and sights of spring surround us as the season gets fully underway. An increase of sunlight hours, along with nature's splendor, creates a buoyant rising up of vitality and enthusiasm.
.
Planetary trends during April are quite a contrast from March, a month of introspection provided by Mercury retrograde in Pisces (March 5 – 28). Mercury, the planet of everyday consciousness and communication, entered the watery depths of Pisces on February 10. The soul searching and turbulent nature of this transit has been churning up emotion in a sink or swim environment.
.
It is fascinating to note that Mueller's long awaited report was completed and released as retrograde Mercury was making its second conjunction to Neptune. The month begins with Mercury just turning direct, making its third and final conjunction to Neptune on April 2. It is suggested that Mueller's findings "raise more questions than answers," and the timing demonstrates a striking combination of Mercury's capacity for articulation and delineation into matters that can be  confusing, disorienting, abstract and moralistic.
.
On a personal level, it can be helpful to consider realizations you have come to over these weeks, especially as Mercury wraps up its sojourn in Pisces on April 16, entering Aries on April 17. The dreamy and visionary potential of Mercury in Pisces is ready to be actualized and manifested.
.
While March brings to mind images of floating through foggy mists in search of footing, April brings to mind the readiness of a racetrack. Green grass radiates in vibrant technicolor as stately and well-trained horses are led to the starting gate. Spectators wait on the edge of their seats as expectation and excitement permeate the air. It's spring, and we're off to the races!
.
Thus, April is a pivotal month as pure light-filled prana burns through any remaining fog and confusion. Clarity dawns bright. It is now possible to make better decisions, and ultimately take clearly directed action.
.
Let's begin with the New Moon in Aries on April 5 (4:50 am EDT). As the first sign on the zodiac wheel, Aries represents the undiluted pristine urge of Source to manifest in this physical dimension. This is the time to really pay attention to your motivation and pave the way with sincere awareness and intention.
.
The archetypal essence of Aries is bold and courageous, confident and strong, intense and directed. It can be helpful to know where this New Moon lines up in your personal astrology chart. This is the area of life where you are called to pick yourself up, dust yourself off, and face frward.
.
Aries is symbolized by the rambunctious Ram, energetically breaking through barriers and limitations. When Mercury enters Aries on April 17, Venus closely follows, entering Aries on April 20. A sense of rejuvenation, resurrection and rebirth are celebrated on this Easter weekend. From the personal to the collective, these themes will manifest in a variety of ways.
.
Contributing to the planetary picture, Mars is in Gemini for the entire month of April. The zodiac signs of Aries and Gemini work hand in hand, harmonizing and blending the Aries urge to be actively engaged with the Gemini urge to give voice in self-expression. Together these signs are primarily extroverted, out and about, on the go, conversing, learning and exploring.
.
Mars transiting through Gemini (March 31 – May 15) will give voice to many current social trends. For example, a recent study shows the rise of white nationalism is up 182% over the past year. Over the course of Trump's presidency there has been growing dissent and division in the social fabric holding this nation together, and social media is spreading these ideas abroad. These complex issues are building in intensity, and what has been on the back burner will now seek expression and direction.
.
As the warrior planet, Mars will fight for what it "thinks" is right. In the zodiac sign of Gemini, the translator and communicator, April is a month of collective outcry. Many points of view will be vying for attention, authority and power. In a cacophony of dissent, this process can easily turn into a shouting match to the point that many voices may threaten to drown out the voice of reason.
.
This brings us to the USA astrology chart, and the destiny of a nation. At the time of the Declaration of Independence (July 4, 1776), Mars was strongly placed in Gemini. Characterizing the fighting spirit of the nation, Mars in Gemini is about working through differences to discover commonality and authentic expression. The Gemini twins can face each other, communicate and focus on similarities, or turn away and focus on differences.
.
Out of all the zodiac signs, Gemini aims for unity in diversity, but the flip side is prejudice and judgment. In fact, the country has fought numerous wars based on the "enemy," rather than embrace the potential of common purpose and genuine human connection beyond stereotypes. Additionally, the nation's chart shows Mars in stressful alignment with Neptune signifying heightened emotional idealism, and attachment to principles that may or may not have any basis in reality. Repeatedly, throughout its history, the country's backbone has been communication along with numerous inventions that have advanced and expanded the potential for interconnection. Since the advent of the internet, this capacity has grown exponentially. On a global level, news is instantaneous and compelling in its potential to unite or divide humanity.
.
This brings us to Donald Trump, and his entrance on the national and international stage. His charisma as a savvy media driven entertainer catapulted him into power. In the years leading up to his election, the media became fixated on him, and this obsession continues to this day.
.
From an astrological perspective, Trump's public persona is exemplified by his Sun and Uranus in Gemini. This shows a very eccentric, independent, magnetic, strong willed and "know it all" type of personality. His vocal expression tends to be impulsive, rash, animated, persuasive, inflammatory, and entrenched in his own point of view.
.
The synergy between Trump and the USA chart shows a profound alignment and activation of the country's Mars in Gemini. Each zodiac sign has a vast array for potential expression. In the case of Gemini, the low side demonstrates characteristics such as dishonesty, duplicity, bias, prejudice, gossip and slander. The high side of Gemini expresses as conversational, impartial, honest, transparent, fact based, synergistic, realistic and wise.
.
From an astrological point of view, Trump's personality literally incites and activates the divisive and fighting spirit inherent in the country's collective mindset. Over the coming weeks, transiting Mars in Gemini activates the exact numerical degree of this potent alignment between Trump and the nation's core identity. The timing is extraordinary, and momentum builds to the second half of April, and the first week of May. Even though it appears that a constitutional crisis has been averted, April is a critical turning point in this complex and controversial predicament.
.
In this war of words, there are no easy and quick solutions, and once again, planetary trends suggest the timing. During the final week of April, two major planets are stationary, beginning a long retrograde period. Pluto is retrograde from April 25 – October 3. Saturn is retrograde from April 29 – September 18.
.
Not only are these two potent and consequential planets going retrograde within days of each other, but they are within three degrees of each other in the zodiac sign of Capricorn. It is rare for these two planets to come together. The last time that Saturn and Pluto joined was 1982. Therefore, planet Earth is witnessing the completion of a 38 year cycle with exactitude in January 2020.
.
Another major factor plays into and intensifies the slowly approaching conjunction of Saturn and Pluto. The south lunar node, referred to as the Dragon's Tail, is currently in Capricorn. As Saturn goes retrograde on April 29, it exactly conjoins the south lunar node. Taking all these factors into consideration, a consequential reckoning is taking place on many levels of our collective experience as humanity stands at a karmic crossroads.
.
This is a very big deal with far reaching repercussions, far beyond Trump and the current administration. Saturn is a planet of principles, the foundation of rules, laws, regulations, social structures and government. Pluto is the wrecking ball of planets. In mythology, Pluto is god of the underworld. One of its primary functions is to expose corruption and dismantle structures that allow individuals and groups to hide in the shadows of criminality.
.
Energetically, it appears that very consequential and heavy situations are moving full speed ahead, and there is progress. However, a great deal of data will surface during the month of April, and it may take months to assimilate and integrate this information to a point of clarity, effective action and resolution. In the meantime, many areas of our collective experience may hang in the balance.
.
On a personal level, it can be helpful to know where Saturn and Pluto are transiting through your astrology chart. These are areas of life that may feel out of your control and appear to be deteriorating. This can be frustrating to say the least, but these areas of life can benefit and improve through realistic appraisal, discipline, patience and a good dose of detachment.
.
Lightening up the planetary perspective is the Full Moon on April 19th, followed by the Sun's entrance into Taurus on the 20th. Not only is this Easter weekend, but Earth Day is the 22nd. Especially pay attention to the Sun's conjunction with Uranus in Taurus exact at 7:05 pm on Earth Day.
.
Uranus entered Taurus on March 6th and will remain in this very earthy and practical zodiac sign for the next 7 years. As the Sun joins and activates Uranus on Earth Day, new trends will be illuminated, because Uranus is the planet of innovation and progress. Amplifying the body's sensing capacity, this activation has the potential to bring more awareness to one's physical reality. Over the next seven years, there will be major advancements in understanding the body, and the multidimensional nature of existence. Uranus in Taurus supports initiatives on behalf of the environment, and the sustainability of life on Earth.
.
In the early 1980's, I participated in an organization named CHOICE, an acronym for Choosing Healthy Options In Changing Environments. We hosted think tank workshops on a variety of topics including the natural environment, lifestyle, healing, future trends, and the unfolding of global consciousness.
.
Planetary trends during April present this choice. As individuals, as a nation, and as a planetary organism, we may ask ourselves, "What is healthy, what is life giving and life sustaining?" Real and eternal answers promise to surprise the mind and delight the senses. Stepping aside from the noisy distractions of daily life, planting feet and standing tall, it's time to plug into beautiful and precious Earth.
.
Belinda C. Dunn is a professional astrologer with over 40 years experience. She is available for your personal consultation.