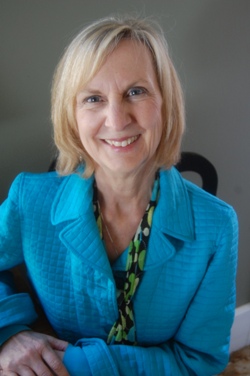 What's Up! by Belinda C. Dunn
Mercury Direct – December 6  @  4:22 pm
Sagittarius New Moon – December 7  @  2:20 am
Winter Solstice – December 21  @  5:23 pm
Capricorn/Cancer Full Moon – December 22  @  12:49 pm
Here we stand at year's end. Another year older, hopefully another year wiser . . . dancing on the razor's edge of past and future. During this season of sacred honoring, celebration and contemplation, each of us, in own way, are faced with the reality of the current human condition, stuck between a rock and a hard place. No doubt, the "shift is hitting the fan," and we may finding ourselves asking a whole litany of vital questions. Seeking answers to such questions as, "What is the meaning and purpose of life?"
There are no easy answers in these challenging times. For many people the world over, humanity's current trajectory appears grim and fated, dreadful and hopeless. And yet, during this season of celebration, it is more important than ever to promote kindness and foster levity. Moment by moment, fanning the flames of inspiration, rather than flames of hatred and division. Really and truly, one heart at a time, finding light in the face of darkness.
The planetary trends are full on, 100% behind this sentiment. On December 7, a New Moon in Sagittarius sets the stage. The astrology chart for this lunation shows a major emphasis on the zodiac signs of Sagittarius (Sun, Moon, Jupiter), and Pisces (Mars, Chiron, Neptune). Both of these signs are related to Jupiter, a planet that bestows
optimism and confidence even in the most troubling of circumstances.
In fact, on the very day of this auspicious New Moon, Mars joins Neptune, furthering the themes of inspiration. Since this word repeatedly comes to mind as December's message, and just for fun, I looked up inspiration in Webster's dictionary. The definition is quite telling, "A divine influence or action on a person believed to qualify him (or her) to receive and communicate revelation."
This is an important thing to consider as the majority of people look outwardly for inspiration, but dissecting the word further, inspiration is a clear directive to go "in" and "spire." Reminiscent of a bell tower rising up to meet Spirit, current planetary trends provide profound ascending potential for those prepared for these extraordinary times. Genuine inspiration is intangible yet real, infused with truth, infused with a sense of clarity and mission.
Another analogy can be helpful. You may recall flying, and taking off in stormy, foggy, choppy weather. The view is obscured, the atmosphere is turbulent, there is nothing to see outside the window, except gray. But suddenly, you can feel the plane powerfully meet the resistant, and minutes later, you experience a soaring, buoyant sensation as the plane bravely breaks free from gravity and the heaviness of terrestrial affairs. Rising above the clouds, the Sun is radiant, reassuring, shining bright . . . as always.
Current planetary trends have wonderful potential to lift consciousness out of the muck and mire, but it is a choice. Many people will give into the heaviness, seeming to lose momentum, unsure and unaware of possibility. This is where vision comes in. Jupiter entered the zodiac sign of prophecy on November 8, but it is the New Moon in Sagittarius on December 6, along with Mercury going direct on the very same day, that puzzle pieces appear to fall into place.
If this isn't enough to throw open the blinds and let sunlight in, Mars is transiting through Pisces, joining Neptune exactly on this Sagittarius New Moon. Taken together, these planetary influences actively support spontaneous  opening of consciousness. Premonition, prophecy and vision are all heightened. However, it is advisable to remember the vastness of universal dimensions, and even though there is an opening, people tend to draw upon and attune to the level of their conditioning.
At this time in history, social discourse is riddled with lies, exaggeration and untruths. It has become common place to interject falsehoods into the system, but they fester like a virus, throwing the entire system into chaos. Of course, the internet is buzzing with all sorts of proclamations and predictions. Some of it accurate, some of it ludicrous, and much that is downright bizarre. The common adage, "Actions speak louder than words," can cut through and offset a confusing spin of fact and fiction.
But that's not all, during the week between Christmas and New Year's, Mars joins Chiron. We will experience a building crescendo throughout December, testing the beliefs we hold dear, and ultimately culminating in a new view. In this case, as the wounded healer, Chiron works to illuminate false and destructive mindsets that keep humanity lost, trapped and stuck in illusion. This entire alignment begs the question, "What do you believe?"
Over the course of December, more than likely, there will be events, perhaps conversations and news, that conspire to shatter preconceived notions. Intertwined within this process is a deep letting go. Metaphorically, and perhaps literally, there can be a throwing up of one's hands in surrender. However, only in this yielding and surrendered
state can truth stream forth.
Winter Solstice on December 21 supports an atmosphere of meditative contemplation. The Sun has just entered Capricorn, the zodiac sign of tradition, and it is natural to reminisce during the holiday season. Familiar smells, sights and sounds are embedded in every cell. In preparation for the calendar page to turn from 2018 to 2019, it is right and natural to remember family and friends with a toast of good cheer.
On December 22, within 24 hours of the annual solstice, there is a Full Moon. Solstice is the longest night of the year, however the Sun in Capricorn is opposite the Moon in Cancer, shining in full illumination of the star studded sky. A Full Moon is always an optimal time to see through the veils of consciousness, and penetrate to the heart of any
matter. This is especially true this year as these two powerful astrological events join together.
Once our Sun enters Capricorn, the collective mood deepens, becoming more reverential, sober and solemn. As 2018 draws to a close, the planet Saturn signals completion and readiness for what's next. As of December 12, Saturn returns to nine degrees of Capricorn, the same degree of its retrograde station point last April.
Saturn spends approximately 2 ½ years in each zodiac sign, and Saturn is completing its first year in Capricorn. As the taskmaster planet, Saturn helps us keep a realistic eye on goals. Typically a worthwhile endeavor takes discipline, focus, planning and intention. Even though the challenges of 2018 are wrapping up, it is helpful to take stock in preparation for 2019.
Contributing to a genuine feeling of putting the past behind, and beginning a new chapter, Mars enters Aries on New Year's Eve (9:20 pm EST). By now, Mars has been in Pisces since mid-November. The high side of Mars in Pisces is inspiration, guidance, compassion, faith and spiritual surrender. The more difficult and low side of Mars in Pisces can be apathy, addiction, resignation, despair and confusion. As Mars enters bold, energetic, courageous Aries, the tone really changes. Surely this is a beneficial way to begin a new year.
Drawing upon the fabled story of Scrooge along wit h the ghosts of past/present/future, the holiday season is typically a time for generosity and consideration of those in need. During December, numerous and rare planetary influences join together to illuminate a tremendous contrast in life circumstances around the globe.
In this era of rampant materialism and spiritual bankruptcy, it is tempting to lose faith in humanity. But, in this season of contradiction and contrast, perhaps keeping the faith alive is the whole point. My first yoga and astrology teacher, Kriyananda, repeatedly pointed out, "There is only one miracle, and that is the softening of the hardened
human heart." Saints and sages, meta-physicians and mystics all claim that deep within each heart is a wellspring of love, inspiration, compassion and goodness. This is the real miracle, and the true joy, abiding within each and everyone.
On this note, signing off for 2018, I send love and best wishes for peace, prosperity and happiness to you and your loved ones. 2019, here we come !!!
Belinda C. Dunn is a professional astrologer with over 40 years experience. She is available for your personal consultation. belinda@astrodelight.com; 828-215-2101; www.astrodelight.com