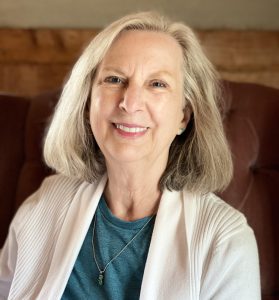 WHAT'S UP – May 2022 by Belinda C. Dunn

Mercury Retrograde – May 10 @ 7:47 am
SuperMoon Lunar Eclipse – May 16 @ 12:14 am
Gemini New Moon – May 30 @ 7:30 am
NOTE: All times are given for Eastern daylight time – EDT

Marking the sacred passage of time, the first day of May is halfway between Spring Equinox and Summer Solstice. Known as Beltane in ancient Celtic lore, and celebrated to this day, May 1st honors the beginning of planting season, and the promise of a fertile harvest to come.

Our Sun transits through Taurus now, and we begin the month within 24 hours of an outstanding Solar Eclipse, exact on April 30. Any eclipse is a reset; stirring up the status qua, peeling away layers of distraction and denial, revealing what has been unacknowledged up to this point. As if this isn't enough to shine a new light on old stories, this Solar Eclipse activates Uranus, often manifesting in sudden, erratic and inexplicable ways. Especially take note of May 5th as the Sun exactly conjoins Uranus.

Blended together the symbols are poignant and potent. The key phrase for Taurus is, "I have." This is the zodiac sign of ownership, taking many forms, but especially money and possessions. Living in a society that places so much value on "things," this month may present a crisis of resources. A widening gulf between opulence and destitution continues to deepen, like a chasm threatening to consume all in its path. Leaders, financial institutions and nations may be scrambling to preserve power, status and relevance in a "dog eat dog," world.

On the personal level, this is a month to take stock, review investments of time and resources (especially waste and/or energy drains), make adjustments, and cultivate security, comfort and serenity in daily life. As part of an 18.6 year eclipse cycle, this eclipse aligns with the transiting North Lunar Node in Taurus. Similar to having the wind at one's back, the way is clear despite turbulence and pulls to the past. What needs to be removed stands out in stark relief. It is just a matter of staying the course when possible, taking care of business as appropriate, identifying direction, and stepping across the threshold into upgraded systems of commerce, productivity, and even financial freedom.

This may be easier said than done, but in astrology it is said, "The planets incline, they do not compel." This is a month to be aware of desires, obsessions and compulsions that may arise within yourself, another person or circumstances. Why? The Taurus Solar Eclipse is followed by a SuperMoon Lunar Eclipse on May 16th. Therefore, there are no easy, clear cut solutions for a vast majority of the problems in front of humanity. Between a rock and a hard place, no amount of pushing and pulling, manipulating and controlling, lying and distorting can alter the trajectory of events that have already been set in motion.

Culminating mid-month, this isn't just any Full Moon, it's a SuperMoon, occurring when the Moon is perigee (closest approach to the Earth). Intensifying the emotional and reactive qualities of Moon, tensions have been building for months. Like a pot simmering on the stove reaches its boiling point, May is a decisive month with long term ramifications. It may be messy at first, and take some weeks to simmer down, but a variety of circumstances will be different, and permanently altered from here on out.

The astrology chart for this lunar eclipse shows the Moon in Scorpio conjoining the South Lunar Node in Scorpio, all in square to Saturn in Aquarius. Known as a T-square, this configuration presents a series of hurdles like an obstacle course. For those invested in power, there is an overlying perception that it is possible to force one's will upon others, but power grabs meet with resistance, especially with Saturn in humanitarian Aquarius.

The juxtaposition between Taurus and Scorpio is that of life and death. This lunar eclipse brings destruction of life and property into perspective. Cycling through the seasons, the tree of life buds and blooms, offering sustenance and shady protection, only to go dormant for a season. Accepted as normal and natural, there is great beauty in the process, but when life is willfully disrupted and destroyed, it is no longer beautiful.

One more note on the current transit of North Node in Taurus, and South Lunar Node in Scorpio (January 2022 – July 2023). Eclipses, both solar and lunar, manifest on a precise alignment of lunar nodes, Earth, Moon and sun. These current eclipses are a mirror image of eclipses next autumn (Solar Eclipse/October 25 and Lunar Eclipse/November 8).

Throughout 2022, evolutionary themes revolve around innovation of upgraded systems of commerce, monetary exchange, ecology and sustainability. All this takes place against a backdrop of inefficiency, lawlessness, criminality, destruction and abuse of power. Since Uranus is transiting through Taurus (2018-2025), those individuals/systems/corporations/governments stuck in the past, may find themselves caught in the undertow of disruptive turmoil. Uranus suggest the vital important of getting on the innovation train or being left in the dust.

This is especially the case as Jupiter enters Aries on May 10th. Signaling a whole new cycle of growth, Jupiter in Aries can fire up all sorts of projects and opportunities. Additionally, Mars enters Aries on May 24, conjoining Jupiter on the 29th. Considering the passivity and lull in momentum over recent years due to a pandemic, this planetary conjunction gives a much needed boost of confidence.

Together Mars joining Jupiter can be impulsive, entitled, forceful and self absorbed. More than likely, there will be these types of actions, but for the majority of people, this is a much needed "shot in the arm." No, not another vaccine, but a metaphorical injection of vitality, interest, energy and determination. There is no time like the present for courageous and bold action, heroic deeds for the good of all.

In addition to this powerfully intense eclipse season of revelations and disclosures, Mercury is going retrograde on May 10. Timing is everything. Mercury begins its retrograde phase in Gemini, but retrogrades back into Taurus, taking its time, drilling deep beneath the surface of ambivalence, cover ups and pat answers, personally and collectively. When Mercury goes direct on June 3, just about everything the eclipses stirred up can begin to resolve. Delays and complications that arose in late April are most likely addressed, but still require focused determination in staying the course.

However, keep in mind, as Mercury goes direct, it is in stressful aspect with Saturn. Similar to having one foot on the brake, and the other on the gas pedal, obstacles may delay forward momentum. Differences in approach and opinion may halt progress temporarily, and require extra effort to think through carefully, and articulate clearly. The common adage, "When one door closes, another door opens," is a good reminder.

By May 20, Sun enters Gemini, the zodiac sign of communication, education, short journeys, neighbors and siblings. The next day, May 21st, the Sun conjoins Mercury retrograde, always an important day in any Mercury cycle. Watch for enhanced learning through the exchange of information, and connection with others. Of course, summer travel and vacation plans will come into play along with getting out and enjoying the great outdoors. The month wraps up with a Gemini New Moon on May 30, Memorial Day. Kicking off a summer of fun, Gemini is on the go, ready for adventure.

In conclusion, a full picture of current trends takes us back to the rare conjunction of Jupiter and Neptune, exact on April 12, and continuing to activate as Mars joins Neptune on May 17-18. It can be helpful to consider how this trend has been manifesting in your life as it is an opening for all that is to come. The overall energetic has been that of release and surrender, a deep letting go.

On the physical dimension, Jupiter's conjunction with Neptune has manifested plenty of very difficult and challenging conditions. Many people have been experiencing health issues. Many others, in fact, whole groups of people, have been caught in a web of lies, devastation, loss and grief. These are not easy times.

Current planetary trends are complex and multifaceted. Therefore, when astrology points to the joining of Mars with Jupiter in Aries on May 29, signifying an invigorating upswing, it may seem far fetched from the trenches of a very dark hole.

Many people resist the word surrender, because it has been associated with weakness. The English dictionary defines surrender as, "the action of yielding, giving up power, control, or possession." However, from the spiritual standpoint, this definition does not take into account the deeper meaning that has little to do with outer conquest and ego driven control.

It is a process. A very real experience that arises out of vulnerability, a place most of us resist. It is a learning and leaning into life, accepting life on its terms, and ultimately a state of acceptance. From this state of emptiness and receptivity, miracles can and do occur, but they cannot be forced, they can only be welcomed.
Belinda C. Dunn is a professional astrologer with over 40 years experience. She is available for your personal consultation.