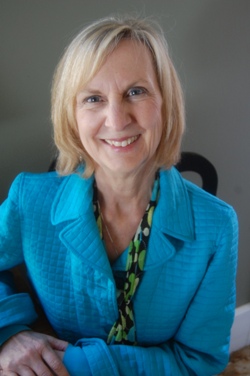 Sagittarius/Gemini Full Moon – December 12 @ 12:12 am
Winter Solstice – December 21 @ 11:20 pm
Capricorn Solar Eclipse – December 26 @ 12:13 am
A new decade is ready to begin as the 11th hour looms over planet Earth. Down to the wire, basking in the glory of tremendous progress, for the most part, humanity remains clueless, in the dark of misguided creations, missing the mark over and over again. Along with auspicious celebrations giving pause for reflection, planetary patterns during December are leading into a profound reckoning that cannot be ignored or escaped.
The potential for upheaval, and the necessity for sweeping reform cannot be underestimated as Saturn approaches an exact conjunction with Pluto on January 13. Likened to an earthquake, the rumblings have been present for some time, and aftershocks will continue long after triggering events. In the zodiac sign of Capricorn, widespread dysfunction is evident throughout a multitude of systems, the very foundations that are relied upon for social organization.
Let's take December's planetary picture step by step, beginning with Jupiter's transit into Capricorn on December 2. While Saturn and Pluto represent crumbling infrastructure, rising debt, environmental degradation, lawlessness and government chaos, Jupiter enters the scene to expand awareness of these critical factors while elevating the conversation into more positive, and life enhancing directions. The ancient Sanskrit word for Jupiter is "Guru." Over the course of the next twelve months, Jupiter leads the way as wise teacher with some hard truths. Illuminating and lifting consciousness to higher ground, Jupiter is the planet of cosmic law and transcendental grace.
The month begins with Sun in Sagittarius, ruled by Jupiter. Typically, the holiday season leans toward extravagance with over the top decorations, rich meals, and frenzied gift buying. However, celebrations may be tempered this year. Not only are the major and influential planets of Jupiter, Saturn and Pluto in Capricorn, but Venus joins the team. As the planet of décor, adornment, gifting and beauty, Venus in Capricorn bestows a keen appreciation for the practical and useful, the traditional and austere. Quality over quantity is the Capricorn motto.
On December 9, Mercury enters Sagittarius after nine weeks in Scorpio. Completing its retrograde phase, Mercury, the messenger, is now full speed ahead with what has been revealed, and there is no turning back. Throughout October and November, this essential planet of information and communication has been excavating behind the scenes activity.
Supporting and amplifying this trend, Mars entered Scorpio on November 19, just as Mercury went direct. Mars remains in Scorpio through December, taking over where Mercury leaves off. As the planet of action, Mars will continue drilling down in its relentless search for what matters, especially in matters that have been hidden in our personal lives as well as collective experience. For example, in light of recent impeachment hearings, the revealing of hidden motives and undiscovered content will continue to unravel and be exposed. There is an intensity here, and Mars will fight for truth and justice.
The Full Moon just after midnight on December 12, shows the Sun in Sagittarius and Moon in Gemini. These zodiac signs are outgoing, active, communicative and inquisitive. A stressful aspect from Neptune has the potential to cut through smoke screens, complexity, confusion, delusions and denial. Affecting the planet, Neptune's long term transit through Pisces (2012 – 2025) is exceptionally idealistic; lending itself to false patriotic ideals, persuasive rhetoric, and emotional exploitation of the masses.
Along with the Full Moon, upping the ante the second week of December, Venus joins serious and consequential Saturn on the 11th, and penetrating and exposing Pluto on the 13th. Airwaves will be electrified, rife with controversy, and this entire week is very decisive. It is possible for one illusion after another to tumble down as this stressful alignment can actually shake up the status quo. Perhaps I am portraying an overly optimistic picture, but the quest for truth is often riddled with a contrast of fact and falsehood, especially given current circumstances.
Winter Solstice marks the Sun's entry into Capricorn on December 21. This also shifts the emphasis to primarily earth, the most practical and realistic of elements. From Christmas Eve to New Year's Eve, our Sun joins Jupiter while harmoniously engaging Uranus. This combination provides a keen appreciation for tradition along with an exhilarating focus toward the future.
As the reality of 2020 looms large, a profound recapitulation can take place in the personal domain as well as collective experience. No doubt, this is a global evolutionary moment. Of course, there will be much contemplation, many celebrations, prayers and meditations around the globe. The tide is turning as civilization has the chance to seize the moment and begin to positively engage the current trajectory. Momentum has been building, but the next decade is when the consequences of human activity become even more blatantly obvious and serious.
Driving home, and delivering this cosmic message is an auspicious Solar Eclipse on December 26, followed by a Lunar Eclipse on January 10. Because eclipses are so strong and definitive, I call them the exclamation points of astrological signature. In general, the thematic lessons begin to emerge a full four weeks before the first eclipse and continue two weeks after the final eclipse. Therefore; all of December and most of January is encompassed within this eclipse season.
The line-up for the Solar Eclipse is impressive. Sun, Moon, Jupiter, South Lunar Node, Ceres, Saturn, Pluto . . . all in Capricorn. In light of this, I offer a short tutorial on this zodiac sign, considering the zodiac cycle as a symbolic portrayal of the soul's spiritual evolution through many incarnations.
Represented by the mountain goat ascending to the heights of accomplishment, Capricorn is the zodiac sign of calling and career, contribution and social participation; answering the question, "What do you do?" The answer to this question is as faceted and personal as a person's gender, age, intelligence, education, skills, talents, ambition, social status, opportunity and destiny. Many contributions are visible, out there for all the world to see, but most contributions are private, within the confines of family, work and local community.
The internal foundation for contribution depends on that most illusive and hard to define topic of character, defined in the dictionary as, "the complex of mental and ethical traits marking and individualizing a person, group or nation." At the core of character, the majority of people can easily tap into right and wrong, moral and immoral, ethical and unethical. However, research into the psychological make-up of character suggests that a small group of people, approximately 1 in 25, do not have this barometer of what can be loosely defined as conscience.
Energetically, Capricorn exemplifies this test of character in the real world of form and function. No matter which mountain one chooses to climb, the journey requires focus and discipline, but the defining reference point can be summarized by motive.
Motivation is what gets a person up in the morning. For the majority of people, the day is about basic survival, but motivated by sharing love, making a positive difference, contributing in big and small ways. However, the range of motivation is wide, ranging all the way from unselfish altruism to self- aggrandizement, with many variations in between.
So what happens when someone is motivated by desire for power and prestige, to the point they are able to sidestep any sense of conscience, willing to deceive, lie, cheat, steal? Well, turn on the news, and witness plenty of examples in the upper echelons of leadership, even to the point of promulgating contempt for the law. And, even more important, these are the leaders the masses look toward and rely upon for conscientious, wise decisions in matters they know very little about.
From the standpoint of astrology, it is not surprising to observe current events within the context of this major alignment of planets in Capricorn activated by powerful and definitive eclipses. Full blown, out in the open, it is also not surprising to witness the house of cards come tumbling down. At this point, immediate results and long turn effects are anyone's guess, but the question remains . . . how will this unfold in terms of social conscience, and practical solutions?
Standing at the apex of achievement, Capricorn is typified by worldly accomplishment. On a spiritual level, Capricorn symbolizes the humble, devoted and guileless disciple, or the wise hermit holding the lantern high, lighting the way for seekers to ascend the heights.
Fundamentally, Capricorn represents the test of incarnation, and the wisdom garnered through a multitude of lifetimes informed by a genuine and deeply abiding conscience. This is law in its most pure form. Society's laws are founded upon and meant as a reflection of universal law.
As 2019 draws to a close, a profound soul searching is taking place in each and every heart. Orbiting through an ineffable cosmos, spaceship Earth has a purpose beyond the little wills of men, and to quote from the Great Invocation, "The purpose which the masters know and serve."
During this season of contemplation, I sincerely thank each of my dear readers for giving me a platform to share spirituality and astrology. In 1992, the first article appeared in print, and it has taken many forms throughout the years. Despite the heavy and serious nature of current events, it all seems so temporary, and far removed from Reality. Sitting at my desk, tuning into the universal big picture is my joyful service, because I trust in the beauty and goodness of Life itself. We're just along for the ride. May you and yours have a radiant, light and loved filled season, and see you on the other side. 2020, clear vision, here we come !!!
Belinda C. Dunn is a professional astrologer with over 40 years experience. She is available for your personal consultation.