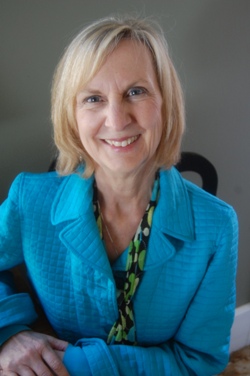 Taurus/Scorpio Full Moon – May 7 @ 1:45 am
Gemini New Moon – May 22 @ 7:38 am
I sit here drawing a blank. What can I share from the astrological perspective that may dispel worry, alleviate despair, enlighten hearts, and promote optimism? From personal conversations to media broadcasts to YouTube, the uppermost question is repeated, "How long will this last?" And for those of us with spiritual inclinations, "Is there something for people to learn from this experience?" While solutions for the pandemic are debated, life goes on, and planetary cycles deliver the timing.
Always a busy season, spring is "normally" filled with hope and promise. Graduations take place like clockwork, gardens are planted, summer wedding plans are finalized, family reunions and exciting trips are on the calendar. The out and about, enthusiastic tone of May is palpable, but clearly, it's a new world out there. On the cosmic calendar, significant energetic shifts are scheduled, and being conscious of these trends can help us ride these immense waves of transformation.
A fundamental shift begins on May 4. The Moon's nodes are transitioning from the zodiac axis of Cancer/Capricorn to Gemini/Sagittarius. Potent and mystical, the nodes are points in space where the Moon's orbit crosses the ecliptic plane of the Sun. Having an 18.6 cycle, the nodes are not static, but connected to the eclipse cycle in that Sun, Moon and Earth align to manifest solar and lunar eclipses. The next series of eclipses are set to occur next month; therefore, this nodal shift presages the powerful eclipses of June/July. More on this next month.
For now, let's consider the meaning of North Lunar Node in Gemini, and South Lunar Node in Sagittarius. This is especially important in that solar and lunar eclipses will be activating these zodiac signs through 2021. Therefore, for the next several years, social themes revolve around travel, immigration, migration, connection, education and belief systems.
The south lunar node in Sagittarius will shine a light on distorted beliefs, dogma, arrogance and righteousness. The north lunar node in Gemini encourages logic, listening, curiosity, and connecting with others based on similarities rather than differences. There is potential for minds to open, shifting perspective enough to see other points of view. Considering where we find ourselves now, this can be a very helpful and supportive trend.
Next up is the Full Moon on May 7. With Sun in Taurus and Moon in Scorpio, the annual Wesak festival is celebrated around the globe. This is an especially receptive, mystical and auspicious week for spiritual guidance. The veiled boundaries between dimensions dissolve, and the full illumination of the Moon shines wisdom upon the Earth. An optimal time for spiritual practice, higher vibrations are easily accessed for embodied manifestation. If you would like more information, please email for my article, "The Sacred Wesak Festival."
Available for the asking, expanded perspective and enlightened guidance can make all the difference in the world. As the week of May 10 begins, three planets are stationary, beginning retrograde phases. Saturn goes retrograde on May 10. Venus on May 12, and Jupiter on May 14. Thus, this week may bring reversals and change of plans.
Given current circumstances, this suggests the necessity of stepping back for purposes of re-evaluation, and very importantly, integration. Up to this point, many strategies have been debated and presented in the face of a rapidly unfolding crisis. Now it's time to take a deep breath, and hopefully aim for a more unified approach.
Let's consider each planetary retrograde, one by one, keeping in mind that each planet works on many levels, personally and collectively.
First of all, on an annual basis, Saturn goes retrograde for approximately four months. This year, Saturn is retrograde from May 10 – September 29. This lengthy pause is a time for review and reorganization of goals. Some projects may fall away, while other projects benefit from improved organization.
Attitude is all. It is helpful to define one's role and take personal responsibility in realistic ways. This is not "pie in the sky" idealism, but a reasonable down to earth assessment. Accepting limits, and working within those parameters, can make all the difference between success and failure. Strong words . . . but Saturn is the planet of dharma and karma.
In her book, "Retrograde Planets," astrologer Erin Sullivan gives helpful advice on Saturn retrograde. "One is forced to come to terms with one's inability to control one's environment and becomes acutely aware of a diminution of ego power. With rearrangement of time and priorities, and after quiet withdrawal, one often finds considerable peace of mind – either because one feels the difficult time is over, or because one has reached the realization that such a profound need for change much be contemplated slowly and with great reserve."
Next, let's consider Venus, the planet of artistry, love and relationship. Due to this retrograde phase, Venus is transiting through Gemini for many weeks (April 4 – August 8). In Gemini, Venus encourages loving kindness, civility, cooperation, and shared creativity. Symbolically, the Gemini twins can turn toward these virtues, or turn away, and the contrast may be quite evident during May.
When Venus goes retrograde on May 12, a variety of issues will come to the forefront for resolution. Since Venus is the planet of relationship, there can be an abrupt turning away from a particular relationship that may be unsustainable in the long run.
In general, Venus retrograde implies a need to step back and evaluate one's connections and participation. In a very obvious way, decisions for getting back to "business as usual" will be diverse. Given that economic and social pressures are immense and growing daily, Venus in Gemini can facilitate networking and the mobilization of human potential for the common welfare of all.
On May 14, Jupiter is the third planet to begin a retrograde phase, remaining retrograde until September 12. As the largest planet of the solar system, Jupiter governs the principle of expansion, progress and growth. This retrograde implies a dwindling of enthusiasm for what has come before.
Last month Jupiter conjoined Pluto in Capricorn, and the largest stimulus package in history was initiated. This retrograde period suggests the necessity to narrow the focus, rein in spending, eliminate waste, moderate expectations, and implement concrete strategies for future sustainability.
The joining of Jupiter and Pluto throughout 2020, signals a crisis in resources. For example, it is imperative to address the mining of wealth below the surface of Earth in the form of fossil fuels. As Earth Day reached the historic landmark of 50 years, a new documentary was released, "Planet of the Humans." Very revealing, it discloses the current status of alternative fuel sources while presenting a powerful message.
Together, Jupiter and Pluto wield massive power for good or ill. They will conjoin two more times this year, late June, and mid-November. In Vedic astrology, Jupiter is literally called "Guru," energetically bestowing guidance, wisdom and illumination. Pluto is god of the underworld. Therefore, on a symbolic level, the ancient, perennial wisdom is meeting the shadows, confronting the darkness, transforming soul and spirit. This is a test of integrity, responsibility and ethics. Those on the right side of history will find many opportunities to make a difference.
Working together during the week of May 10, Saturn, Venus and Jupiter, all stationary retrograde, imply an abrupt halt to forward movement along with the necessity to rethink just about everything. Repercussions will be numerous and far-reaching: personally, nationally, globally.
Adding dimension to this poignant picture, Venus is going retrograde at 21 degrees Gemini. In the United States astrology chart, this is the exact degree of Mars. This is a dramatic choice point for the country. More than likely, significant events will test the very fabric of the country's mindset and belief system. Mars in Gemini can easily get embroiled in controversial arguments, and dead-end debates. On the other hand, if necessary, Mars in Gemini will fight for truth and justice.
This week was already standing out in my analysis for May, but even more so, when I noticed that key elements in Trump's astrology chart (Sun/North Node/Uranus), precisely line-up to be activated by this Venus. Then I came across the information that oral arguments concerning Trump's bid to shield his financial records will be presented in the Supreme Court, beginning on May 12. Additionally, there is a case on the electoral college, and those electors who attempted to vote for candidates other than the candidate who won their state.
For a variety of reasons, astrological and mundane, the United States is experiencing one of the most perilous and polarizing times in its history. Given that Trump is one of the most polarizing figures to dwell in the White House, this alignment may activate a breakthrough in relations; love is stronger than hate. Is Trump a con man or savior? Only the history books will live to tell the story.
A Gemini New Moon is scheduled for May 22. Gemini is the zodiac sign of short journeys, neighbors, relatives, networking, education and communication. As an air sign, Gemini is also restless, bored easily, and prefers to be on the go. As of this writing, this New Moon along with Venus retrograde in Gemini, is probably the lifting of stay-at-home guidelines, timing for the reopening of businesses, and other measures to stabilize and return systems to some degree of function. However, the dual nature of Gemini strongly suggests a wide range of protocol and response.
There is one more key ingredient in this forecast, and this is Mars transiting into Pisces on May 13. Mars will remain in Pisces for the next 6 weeks, until June 27. Be on the lookout for glamour and sensationalism to be kicked up and whipped up. On the public stage, there are voices and forces that prefer to distract, confuse and misinform for purposes of promoting their own agenda.
In its more positive expression, Mars in Pisces is compassion personified. Addressing widespread suffering, many heroes are rising to the occasion in selfless service. Mars in Pisces also supports profound breakthroughs in consciousness as the ulterior motives of ego suddenly fall away to reveal pristine grace. Around the world, meditations and prayers are cutting through illusion, permeating density, uplifting minds and hearts for the moment at hand.
Finally, the astrology chart for the New Moon shows Saturn in Aquarius in harmony with Sun/Moon in Gemini. These zodiac signs are airy, light, free, social and inclusive. This is the month to break out of boxes, learn, adapt, change and grow.  Let's not forget, it is spring, and the winds of change are blowing; precious air, the atmosphere of planet Earth, the breath of life itself. Wafting fragrance . . . pause . . .stop. . . beauty is everywhere.
Belinda C. Dunn is a professional astrologer with over 40 years experience. She is available for your personal consultation.