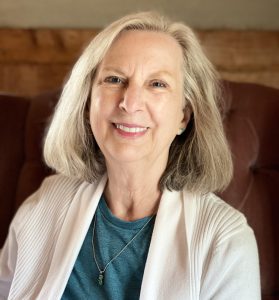 What's UP – December 2023
Astrologer Belinda C. Dunn
Sagittarius New Moon
December 12 @ 6:32 pm
Mercury retrograde
December 13 @ 2:09 am
Winter Solstice
December 21 @ 10:27 pm
Cancer/Capricorn Full Moon
December 26 @ 7:33 pm
As in years past, December is typically a month for completion, reviewing priorities, tying up loose ends. Deadlines become lifelines with keen eyes on clearing the slate, preparing to begin afresh as 2024 dawns bright and hopeful. Wrapping up projects and presents, it's a busy month in all the ways we are familiar, however planetary trends underscore a profound reckoning with the past in order to face the future.
First of all, Mercury is retrograde for most of the month (December 13 – January 1, 2024). While this may play havoc with gift purchases and travel plans, Mercury retrograde contributes to a pervasive sense of slowing down the pace to rest, reflect, and assimilate the many challenges of 2023, personally and collectively. And yes, slowing down to enjoy and savor the quickly passing moments of this extraordinary panorama, life on planet Earth.
Right from the get-go, rapidly transiting Mercury enters Capricorn on December 1. Here we experience the interplay between Sagittarius and Capricorn. Each zodiac sign evolves upon the lessons of the previous sign. For example, Sagittarius is inspiring, aspiring, exploring and philosophical. Capricorn is down to earth, practical, cautious and realistic. It can be a balancing act, but both archetypes are essential in avoiding extremes and maintaining balance. Sagittarius has the vision, and Capricorn has the know-how to manifest the vision.
How does this apply in practical ways? Sagittarius loves a party; decorations, food, games, music, gifts, guests . . . the more the better! But when the actual event approaches, without realistic preparation and expectation, many complications can arise. Running out of time is a big one. Missing ingredients for a special delicacy is another. Travel delays, long lines at the grocery, guests unable to attend for one reason or another, all this and more can dampen the festive spirits.
This scenario can play itself out in a multitude of ways, but let's consider Sagittarius and Capricorn from another vantage point. Each zodiac sign has its downside. Ruled by Jupiter, Sagittarius energy can be extravagant, capricious, righteous and entitled. Ruled by Saturn, Capricorn energy can be strict, serious, pessimistic and miserly. So, as with everything in life, attitude is all, and balance is key.
These themes may be exaggerated, especially the first half of December, highlighted by a Sagittarius New Moon. Exact on December 13, the Moon exactly conjoins Sun, amplified and empowered by the addition of Mars in Sagittarius (November 24 through January 4, 2024). And within hours, communicative Mercury goes retrograde in Capricorn. Acting as a cosmic punctuation mark, keep eyes wide open for exclamatory remarks, cries of outrage, rhetorical questions, pompous righteousness, and narrow minded assertion of subjective truth. Mars will go to war for beliefs, but this can be an enlightened choice point for a world in conflict.
On the other hand, Neptune is very active in December. This can go both ways. While many minds succumb to pressure and propaganda, Neptune can cut through the fog of delusion while exposing underlying issues, and ulterior motives. Intensifying its planetary influence, not only does Neptune go stationary direct on December 6, but the New Moon, Mars and Mercury activate Neptune in a stressful square. From the last week of November to the second week of January, there are many opportunities to see through mirrored illusions to the other side of reality.
Primarily affecting the mind of humanity, many people may be experiencing cognitive dissonance. For example, advertisers sell their own version of reality, but it is a glorified picture, out of touch with most people's day to day life. Politicians sell their version, while the clergy sells theirs. Bottom line, no one knows who and what to believe anymore. Socially and culturally, there is a pervasive lack of meaning, a dark night of the soul, commonly labeled as an existential crisis.
Frankly, how many of us reading this article rely on spirituality, in one form or another, to get through the day? The core knowing/belief that, no matter what, life has purpose and meaning, and humans are not some random afterthought of a sadistic and punishing god. Antiquated ideologies along with distorted perception have controlled society for centuries, if not eons. "Far from the madding crowd," it takes courage and tenacity to strike out on your own, seeking and finding a purpose you can live with.
It is natural to contemplate life's meaning as another year concludes, and the transit of Mars through Sagittarius can facilitate inspiring ideas and prophetic visions. However, similar to poor radio reception, Neptune's influence can distort and disrupt incoming information. This is true in the public square as well as one's personal life. Pure vision is inspiring, unselfish, always ringing true within one's heart. Discernment is essential in navigating through these challenging, but powerful trends.
On December 21, the Winter Solstice solemnly marks the transition from one season to the next. In the northern hemisphere, days are short, but nights are longer as the season of hibernation begins. By now, Sun enters Capricorn and conjuncts Mercury within 24 hours. This is a very important point in any Mercury retrograde cycle. This joining of solar identity with mercurial consciousness can clarify and define the decisions characteristic of a Mercury retrograde phase.
The solstice astrology chart shows a predominance of earth signs, namely Sun, Mercury and Pluto in Capricorn, and Jupiter and Uranus in Taurus. For a good part of the month Mercury harmoniously engages Jupiter in a trine, exact on December 7 & 18. This will draw out the beneficial qualities of Jupiter, especially because Jupiter is preparing to go direct on December 30.
To review, Jupiter entered Taurus on May 16, and turned retrograde on September 3. Jupiter continues in Taurus until next spring, entering Gemini on May 25, 2024. Therefore we are more than halfway through this transit. The earthy grounding of Taurus provides a tremendous boost in practical matters such as generating income, self-worth, and value in the marketplace. It's a good time to pay off debts, and even get ahead in a tricky economy. The focus is on meeting basic needs, but also finding satisfaction in routine accomplishments and everyday comforts.
The Full Moon chart for December 26 shows Jupiter in harmony with Moon, Sun and Saturn. Even though a Full Moon tends to illuminate extremes, what is revealed carries forward into 2024. Throughout winter months, Jupiter sextiles Saturn in a stabilizing and grounding aspect. The expansive, visionary and generous nature of Jupiter combines with Saturn's realistic assessment to get the job done. Herein is a rare opportunity to balance inflow with outflow in a variety of practical areas, financial as well as lifestyle.
However, another standout planetary trend is exact the week between Christmas and New Year's Eve. This is actually a culmination of trends delineated earlier in this article, but on steroids as retrograde Mercury conjoins Mars on December 27, squaring Neptune the next day. This planetary combination can amplify the tendency in human nature to deny, avoid responsibility, and escape reality. Here is the pitfall of addiction in all its myriad of forms, but avoidance of reality doesn't make it go away.
Of course, this is a harsh dimension of immense suffering, and the human spirit yearns to be free, high and happy. Even for the sane and healthy, this planetary combination can put tremendous strain on the psyche, and it takes awareness to manage expectations around the holiday season. For those challenged with mental illness and/or substance abuse, these are especially challenging aspects.
Not only is it important to be cautious in operating machinery this week, but it may be wise to hold one's tongue to sidestep circuitous arguments. Predictably, the airwaves will be saturated with voices sounding off about one injustice or another. Selling their own version of reality in the form of zealous ideology and incendiary remarks, nothing is off limits in the effort to persuade the masses to a particular point of view. However, as much as this planetary combination has a potential downside, the highest expression includes inspiration, creativity, truth and transcendence.
Every year has its highs and its lows, but overall, 2023 was exceptionally turbulent on many levels. Many doors closed, once and for all. Many changes and challenges were happening simultaneously. No doubt, the pressure to expand, grow and evolve beyond comfort zones will continue. Nevertheless, as the year draws to a close, current planetary trends offer a message of hopeful possibility and stalwart resilience.
In-between eras and ages, in-between Pluto's transit from Capricorn to Aquarius, in-between both Saturn and Neptune's slow but sure transit through Pisces. Considering Pisces is the 12th and final sign on the zodiac wheel, the themes of release and completion are visibly apparent. I am reminded of the wise words of Einstein, "We can't solve problems by using the same kind of thinking we used when we created them."
It may be hard to believe, and even harder to remember, but problems are actually gifts woven into the tapestry of existence. It is quite fitting that 2023 concludes with more questions than answers. December's planetary trends are optimal for reverie, dreaming, creating, playing, praying and envisioning. 2024 . . . . here we come !!!
Many thanks dear readers for taking this journey through time with me, month after month, year after year. It is a joyful pleasure to share astrology with you, and I deeply appreciate your time and business. May you and those you love have a wonderful holiday season. See you in 2024, and healthy and Happy New Year!
Belinda C. Dunn is a professional astrologer with over 40 years experience. She is available for your personal consultation.