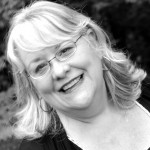 Julie's motto is "If you can see the future, you can create it!" Specializing in relationships, finances, spiritual transformation, and business-career matters; Julie uses tarot, symbols, and astrology in her psychic readings. Clairvoyant and clairaudient from early childhood, Julie started her spiritual studies when she was 13 and has experienced many profound teachers throughout her life. As a professional intuitive and healer for over 45 years, Julie has been featured both nationally and internationally on television, radio and numerous periodicals.
Please check the Event Calendar for dates she is available.
$40 for 30 minute session, cash
$60 for 45 minute session, cash
$80 for 60 minute session, cash
Drop in or call the store at (828) 687-1193 for an appointment!