Saturday, July 8th
1:30 – 3:30 PM 
Registration recommended by signing up at quanticism.com. There is no cost, though love donations are accepted.
Quantum Physics and Spirituality
The wonder of Quantum Physics is that it defies everything we thought we knew about our physical universe. Mysticism and spirituality represent our oldest understanding of the universe and our place within it. Quanticism as a term came to me to help foster the reunification of science and spirituality. What does that look like exactly? Our ancestors certainly knew. Join us as we look at what this all means in our modern age, and more importantly, how these two, who are one, can be life changing!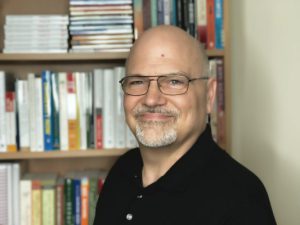 As a lifelong student of metaphysics and mysticism, Bill combined that with an insatiable desire to learn and grow.  He did this by studying many fields of science and engineering, personal growth and evolution, health and wellness, and is currently pursuing his doctorate in Natural Medicine.  Bill combined his passions and with the help of deep intuition, he created a unifying concept he called Quanticism.  Building upon the works of many gifted individuals, he seeks to pass along what he has learned, and experienced firsthand.   As a teacher and healer, his purpose is to share his knowledge and gifts with everyone.