Do you know the history of Crystal Visions?
Having dreamed of a bookstore, in 1988, Blair completed a course and business plan for operating one. When we moved to the mountains later that year, and searched for a source for crystals, the closest shop was about 45 minutes away.
A storefront that Blair's parents owned on highway 25 "just happened to open up", so we did our market research … at Smiley's Flea Market:
We were blessed with new friends and acquaintances, and were immediately referred by one of you, Blake, to Pam McMahon, "the crystal lady." To this day Pam is one of our nearest and dearest, and leads ceremony and singing!
Of course, we found great interest and support in having a metaphysical resource in the neighborhood.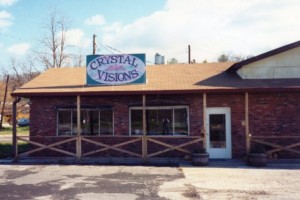 We first opened next door, then had the opportunity to move to the larger space we now occupy.
Over the years we've had the opportunity o serve the community with products and services. Here's a sampling of events:
2000-01: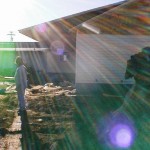 Major expansion of the shop, including the addition of the large meeting space — with design by Cathy Easterbrook
2002: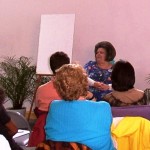 A celebration of The Spiritual Reawakening of the Great Smoky Mountains, with Page Bryant and guest presenters, Frannie Oats, Michael and J.T. Garrett, Bo Taylor and Walker Calhoun
2004:
At our 15th anniversary celebration in 2004, we had a May Pole celebration,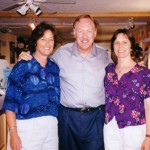 Lee Carroll, channel for Kryon, visited for the first time,

Jani King, channel for P'Taah, visited again,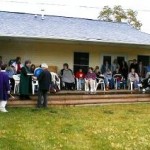 Our Medicine Wheel was created in the tradition of Sun Bear, thanks to Page Bryant,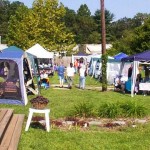 And, with Emily Smoke, we hosted our first annual Weave the Web outdoor networking festival!
2005: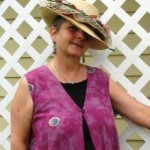 Our first spring Garden Party, with a festive hat contest!