Date: CANCELLED 
Time: 11:30 am – 5 pm
Cost: $60 per 30 Min session – Aura Photos w/ Channeled Message or Soul Contract Numerology reading. 
Call the store to make an appointment. 828-687-1193
Howard is a retired UK pharmacist having worked in pharmacy for over forty years. He opened his first metaphysical centre in October 1997 & his second in Menorca, Spain in 2007. Howard has practiced aura photography in his spiritual practices since 1997. Over the last twelve years he has attended a great number of mind, body, spirit exhibitions, psychic fairs, holistic & metaphysical centers in the US, Canada, England & Wales, Ireland, Spain, Cyprus & Mexico facilitating aura photography, Soul Contract Numerology readings, Reiki teaching & healing & channeling messages.
Aura Photo Reading $60 
Receive an extraordinary & beautiful full-color Aura Photo which reveals information about how you are functioning in your mental, physical, spiritual and emotional life. It aids self-awareness & gives a deeper insight into yourself. Everything from physical health to mental, emotional and spiritual states show throughout the colors of the aura.  Howard gives his own in-depth interpretation of the aura photo & channels a beautiful, deeply inspirational & uplifting message for his client. Price includes color photo, 2 page printed explanation & channeled message.
Soul Contract Numerology Reading $60
Would you like to be empowered by having an accurate, in depth, channeled spiritual numerology reading that will empower you by decoding the secrets of the blueprint of your life that are hidden within your birth name? Would you like to understand & work through your challenges? Express your strengths? Manifest your dreams? Connect with your life purpose? ** Price includes a 30 minute Soul Contract Reading.
Visit  www.aurastars.com  for more information.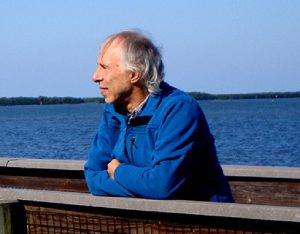 Howard is a Usui Reiki Master Teacher & Healer.
He is also certificated in Past Life Healing, Angelic Reiki, Hopi Ear Candling & Indian Head Massage.