Introduction to Astrology and Numerology for Self-Discovery
By Colleen Lemma at Crystal Visions
Saturday, April 1st, 2023 from 2-4pm EST
$22.00 on the day of the event or $20.00 with Pre-registration (Pre-registration recommended)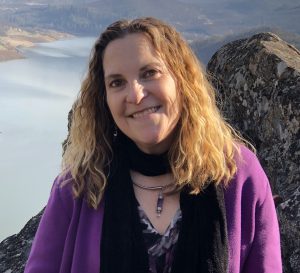 Colleen Lemma, Star Seed Astrologer and Spiritual Messenger, will share information about Astrology and Numerology as spiritual tools for personal self-discovery, healing and relationship compatibility.
How can we use this ancient spiritual knowledge, from the mystics of the past, to understand our soul's energy, gifts, challenges, karma, relationships, life cycles and life purpose?
Astrology uses your date, time and place of birth to create your astrological blueprint giving us a guide for the soul's evolution and growth. Numerology uses your full name and date of birth to delineate and provide a road map to your energy, purpose and much more!
Together, these ancient sciences can lead us on a journey of self-discovery!
____________________________________________________________________
Colleen Lemma is an internationally known intuitive reader, astrologer, numerologist, life coach, certified hypnosis and past life regression consultant, Reiki Master healer, ordained minister and spiritual teacher. She has been doing her spiritual work for over 20 years, assisting clients and students on their journey of evolution, growth, and healing through spiritual guidance and the sharing of messages from the Higher Realms.
She works with the Archangels, Ascended Masters, Star Brothers and Sisters, and Ancestors of the Highest Vibration of Light to bring about empowerment in a person's life. She uses a unique combination of Astrology, Numerology & Divination Cards to blend a person's astrological birth chart, the soul's name vibration, and connecting with the client's personal angels and guides.
Payments made to Colleen Lemma through Cash, PayPal or Venmo. Please contact Colleen Lemma at 
colleen@sacredsoulempowerment.com
 or 517-420-4647 with questions or to register.
YouTube Channel:
Face Book:
Instagram: