Date: Friday January 5th
Time: 2:00 – 5:00 PM
Cost: $40 cash for a 20 minute reading
Call the store to make an appointment – walk in's also welcome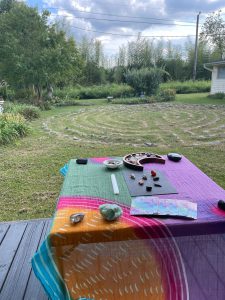 During an Intuitive Crystal Reading, Pardee will connect energetically with you while setting intention that any message given is for your highest good.  You will then select crystals and place them on a reading mat.  Pardee will help interpret and share the message your crystals have for you.  Your selected crystals provide a reminder of what is important or what needs special attention at the present time.  You will leave with a free crystal as memento of your reading.
Pardee has been working in the field of energy therapies since the late 1990's.  She studied crystal therapy first under Laurelle at Peace Place (Sedona) and later from Hibiscus Moon and Love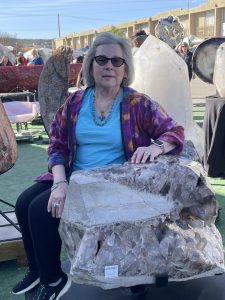 & Light Schools of crystal therapy.  She is a Healing Touch Certified Practitioner/Instructor and a Reiki Master/Teacher.  Her academic degrees include a Masters in Public Health and a BA in Education, both from UNC-CH.  She completed Delphi University's foundation course.