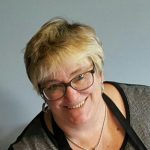 Sandra is a gifted and talented Spiritual Intuitive and Tarot Reader. She has been assisting others with her gifts of insight since the 1980's. The Hansen-Roberts Tarot is the deck she uses to guide her readings along. Sandra is a Reiki Master/ Teacher and gifted healer as well. She walks the Red Path and frequently holds teaching circles in her home. In addition, Sandra does coaching, training and empowerment seminars locally and on a national level. "Helping others find their spiritual self and personal empowerment is my Soul/Life's work." Sandra's work is direct, no-nonsense, honest and from the heart.
Sandra has been assisting others with her insight and spiritual counseling for nearly 30 years. She possesses extraordinary listening skills and innately knows the precise question to ask … at the right time. These skills are magnified with clarity. The information delivered is a reverent sharing, conducted in a sensitive manner, dedicated to your upliftment, and heightened awareness of your personal spiritual journey.
Sandra uses many tools for your enlightening experience. As a Reiki Master/Teacher, Tarot Instructor, Gifted Intuitive and a Channel for the Highest Good for All Concerned, she offers a grand opportunity for enlightenment and spiritual growth. The information she receives provides personal insight and practical application in your moment to moment awareness and activities.
Please check the Event Calendar for dates she is available.
$40 for 30 minute session, cash.
Drop in or call (828) 687-1193 for an appointment