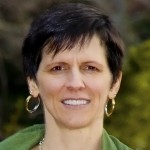 CALCULATING PERSONAL DAYS


In May 2020, I shared how to calculate your personal months. For deeper clarity by day-by-day, here are the steps to calculate Personal Days.
Step 1. Calculate personal day by adding all columns in Table 1.

TABLE 1
Ex.: Birthday = Nov. 12. Current Day = Dec. 10

Step 2. General summary for personal days (Table 2).
TABLE 2
| | |
| --- | --- |
| Number | General Summary |
| One | New Beginnings and Opportunities |
| Two | Patience and Tact |
| Three | Social and Lighthearted |
| Four | Harvesting Opportunities |
| Five | Constant Change and Good Fortune |
| Six | Balancing Personal Growth and Relationships |
| Seven | Solitude and Rest |
| Eight | Material Rewards |
| Nine | Clutter Cleaning |
How to interpret basic Personal Day summaries
A numerology report will show a bit more detail, but Table 2 gives a general idea how energy swirls around specific days. For this to become actionable, reflect on one day at a time: what new beginnings are showing up on a 1 day, what opportunities should be harvested on a 4 day…
For more information on this subject
More details can be found in any of my three Birth Mix Patterns books available at Crystal Visions. You will also find offerings for printed reports, video training, audio and video interviews on numerology and Birth Mix Patterns on MichellePayton.com (click on "Education").

About Michelle
Michelle A. Payton is an academic and wholistic developmental and growth mindset professional, is the author of 9 mind-over-matter books, facilitates individual sessions and workshops at Crystal Visions, and teaches English at a local college. Find more information about Michelle and all of her offerings at www.MichellePayton.com