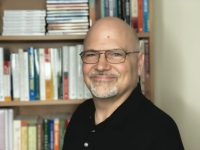 1:30 – 3:30 PM 
Registration recommended by signing up at quanticism.com. There is no cost, though love donations are accepted.
Quanticism – A Look at Tenet #3, and #4
I invite you all to our final meetup in 2023. We will talk about tenet #3 and #4, "To Be", and "To Become". Like "Love", and "Connection", these are core to a spiritual practice. Join us as we look at these two important principles through the eyes of Quantum Physics. Like the first two, we will look at these from a different lens, and weave them all together in a way to help create an updated foundational framework of spirituality in the Quantum world!
If there are any questions, please reach out to quanticism@gmail.com