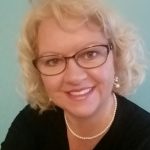 Teresa is a Health Intuitive, Medium, Licensed Spiritual Health Coach, Chakra Healer, and Reiki Practitioner. She is licensed by the Federation of Spiritual Healer Licensing Boards. She has a B.A in Psychology from Indiana University along with numerous certifications in the healing arts. She has served the United States as an Army Military Intelligence Officer.  She is the proud mother of four and lives happily in the healing mountains of NC.
She has been an intuitive energy healer for over 15 years. Her passion is helping others heal themselves. She uses her intuitive abilities to assist individuals in discovering the root cause of their health issues. She accomplishes this through clairvoyant body scans of the physical and energetic layers of the body. She offers clients tools and techniques to help them heal all layers and maintain wellness. She has a thriving healing practice that serves clients worldwide.
Fourth Monday Each Month
$40 for 30 minute session, cash.
Drop in or call (828) 687-1193 for an appointment!