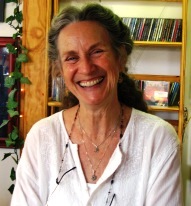 As we stand at the threshold of the shift of 12/21/12, we have been bombarded with much conflicting information about what is going to transpire.
Whatever your perception, we invite you to join us in deep ceremony on the longest night of the year, as we turn inward, release all that no longer serves us, open to the incoming Guidance and Divine Frequencies that will be pouring forth, and anchor our Divine Mission on Earth.
We have a chance and a choice to further expand our hearts and move into a place of love, trust, compassion, cooperation, inner peace and ONEness.
We welcome your Divine Presence as we take the first step of this auspicious journey together.
Namaste'
Pam McMahon is the Founder of Heartspace Center of ONEness, a Singer, Usui & Karuna Reiki Master Teacher, and Transformational Breath Facilitator.
At the close of this event, Richard Shulman will play a Musical Soul Portrait for the world!
6:30 – 9:00 pm
$10 suggested donation