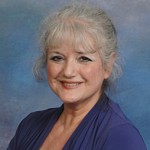 As a gifted clairvoyant consultant and medical intuitive, readings with Susan enable one to focus on issues within the body as well as their source, thus creating atmosphere of wellness and transformation. Health readings, while in trance, most often include viewing of "models" ranging from bioenergetic, depicting nerve and muscular involvements, visceral and lastly, skeletal. Chakras may also be viewed in addition to acupressure, foot reflexology instruction and nutritional guidance. Crystal and gem selections are referred as well. All information is given for her client's understanding only and with tremendous respect for their own medical/holistic practitioner and community.
Clinically trained in the laboratory with a graduate degree in education, she has also been an energy balancing practitioner and was an instructor for the American & European Massage School & Clinic in Raleigh. Her classes centered on Energy Field Insights and Therapeutic Color. Susan's services were donated to the Wake County Centennial Celebration 2001 to raise money for the Library Trust fund through silent auction. She has been a guest speaker for the North Carolina Chapter of Survivors of Suicide through Holly Hill Hospital. Her newsletter, "Light Reading", has been authored quarterly for her clients. Susan has created the Animal Soul Class for Lifelong Learning Community Services in Wake County Public Schools.
Susan has read for clients around the country, the Caribbean and Europe since 1995. She has assisted with finding missing children and animals, communication with the Other Side and has recently read for expectant mothers in addition to confidentially helping many health care professional including veterinarians, nurse practitioners, physical therapists, chiropractic physicians, clinical psychologists and oncologists. She is especially fond of her work involving communication with our beloved pets, including those who have crossed over to the Other Side. Using her unique gift, she has been able once again to connect you with your loved one, seeing what they are doing now as well as who is keeping them company on the Other Side. It has been known to happen that they appear to her in her office before "mom" or "dad" calls.
First Thursdays and every other third Saturday
$40 for 30 minute session, cash.
Drop in or call (828) 687-1193 for an appointment!