Join Your Spiritual Family
for a Kryon Family Reunion in Asheville, NC!!
March 23-25, 2019
(Events will be held at the Cascades Resort in Hendersonville, NC)
Lee Carroll & Kryon, Dr. Amber Wolf, PLUS Marilyn Harper & Adironndaare coming to Asheville!! This Kryon InnerActive weekend offers THREE highly energetic events, multiple channellings and TWO evening workshops to get you rewired, recharged and reconnected with your spiritual family.
SATURDAY, MARCH 23rd
"The New Paradigms of Earth" – Up Close Seminar with Lee & Kryon
Lee's ever-changing, always current "Up Close" seminar is packed with the latest, profound information from Kryon. He'll give NEW info about DNA, describe the new paradigms for the Old Soul and reveal the timeline of history according to Kryon. You'll hear the truth about evolution and how to cross the bridge from esoterics to practical living. As always, you'll experience the loving wisdom of Kryon during multiple live channelings!
.
.

SATURDAY NIGHT, MARCH 23rd
Evening Lemurian Sisterhood Circle with Dr Amber Wolf
Dr. Amber Wolf invites you to reawaken your Divine Feminine Essence and activate your Lemurian DNA during this initiation into the Sacred Circle of the Lemurian Sisters.

SUNDAY, MARCH 24th
"Balance & Belief" – InnerActive Workshop with Lee, Kryon & Dr. Amber Wolf
Lee teams up with Dr. Amber Wolf for an interactive workshop that demonstrates how to put the Kryon teachings into daily practice and help you get a grip on the new energy expanding in your life. You'll learn how to escape the filters, programs and beliefs that are not your own and discover your unique voice! Get ready to meet the YOU that you are ready to become in today's awakening world!
.
.
MONDAY, MARCH 25th
"Learn How to Channel" – Full-Day Workshop with Marilyn Harper & Adironnda
Marilyn Harper and Adironnda teach you how to channel by tapping into your innate abilities that you call "intuition" while holding the intention of connecting to Spirit. You'll walk away from this experience understanding how to use your intuition on command, and hold the confidence that the Universe DOES have your back because now… you have 'The Knowing'.
.
.
.

.
.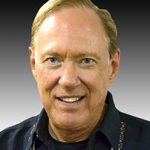 LEE CARROLL, PhD is the original Kryon channel for this loving entity for 30 years worldwide. He's the author of the Kryon Series of 18 books in 25 languages. Kryon books are well known in Metaphysics, making top seller lists within months of release. One of them, The Indigo Children, introduced the term "Indigo Children" to the world. Having presented seven times at the United Nations and in thirty three countries overseas, Lee's events attract audiences in the thousands.
.
.
.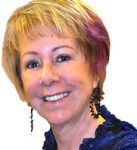 AMBER WOLF, PhD is an educator andpractitioner of holistic health care since 1982. She is internationally known as a teacher, facilitator, author, recording artist, healing intuitive and channel. She is the co-designer and facilitator of the popular and profound Kryon Discovery Series held worldwide. As creator of the Lemurian Sisterhood Seminars and Sacred Circles, and the Goddess Grid, Amber initiates and connects women across the planet.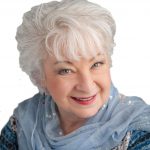 MARILYN HARPER is referred to as "The Vessel" by Adironnda, a loving, witty Spokes Being who represents a council of guides, archangels, Masters and teachers. Since her 1993 walk-in experience, she has embraced her gifts as spiritual advisor and healer through workshops, retreats and private sessions. She developed her own Holographic Healing method, is a Reiki and Kahuna Master, Quantum Touch practitioner, certified as intuitive consultant, remote viewer and Peak Potentials Train the Trainer.