InnerActive Weekend with Adventure!
Conveniently Located
Near Asheville, Hendersonville, and Greenville!
(Event will be held at the Cascades Resort)
Friday, June 16th: Adventure! Mountain Tour with Lee Carroll & KRYON ($122 lunch included)
(FRIDAY SOLD OUT)




Saturday, June 17th

: Up Close Seminar with Lee Carroll & KRYON ($99)
Sunday, June 18th: InnerActive Workshop with Lee Carroll, KRYON & Dr. Amber Wolf ($99) (Saturday and Sunday $180)
FRIDAY ADVENTURE! MOUNTAIN TOUR
Friday, June 16th
(FRIDAY SOLD OUT)

9:00 am to 6:00 pm
Full Day Gaia Immersion
North Carolina Mountain Tour with KRYON channelings from Lee!
Enjoy the majestic beauty of High Falls and Triple Falls in DuPont State Forest, a 10,000 acre plus recreational area in western North Carolina.  We'll take an easy walk with Lee for about 20 minutes to visit High Falls, a stunning 120 foot waterfall.  We'll then proceed to Triple Falls on an easy to moderate 30-minute hike.  At a shelter overlooking the falls, Lee will channel Kryon's insights about this sacred region of the US.  The hike back to the plush motor coach is an easy to moderate 30-minute walk.   Learn more about DuPont State Forest
After lunch we'll tour through gorgeous Pisgah National Forest enroute to Mt. Pisgah, know by the Cherokee Indians as "Elseetoss".  Page Bryant, well-known author of The Spiritual Reawakening of the Great Smoky Mountains, calls Mt. Pisgah an "electro-magnetic vortex".  Here, Lee will share another Kryon channeling while immersing ourselves in the transcendent energy of Mt.  Pisgah.  Join us as we experience the breathtaking vistas high atop the resplendent Blue Ridge Parkway.  Learn more about Pisgah National Forest  Don't wait too long to register, seats are limited on the bus!!
SATURDAY SEMINAR
Saturday, June 17th
12:00 to 5:30 pm
Up Close Seminar and TWO Live Channellings
with Lee Carroll & KRYON
"The Best of Kryon"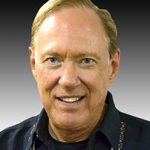 The most profound, updated information from past, present…and the future!
Over the past two decades, Kryon has given a great deal of profound insight about so many things! The profundity of the past information is still there, and amazingly current in this new energy. However, the news since 2012 is really new, and spans many subjects. This seminar is filled with "The Best of Kryon," or from Lee's standpoint, the most profound information from both past and present… and the future!
.
A summary such as this has never been given before. The subjects are still relevant, helpful and fascinating with varied topics like…
New information about DNA
What is your reality?
The secrets to creating good synchronicity
New paradigms for the Old Soul
If you have never been to a Kryon event before, get ready to meet Lee Carroll. He's the original Kryon channel who enthusiastically presents profound information and research based on Kryon's teachings. In his fast-paced lectures, Lee charmingly anchors Kryon's new information with humor, personal insights, and stories. And of course, you'll experience TWO live Kryon channellings.
SUNDAY LECTURE + WORKSHOP
Sunday, June 18th
12:00 to 5:30 pm
Up Close Inneractive Workshop and Live KRYON Channelings
with Lee Carroll, KRYON & Dr. Amber Wolf
"New Energy – New Human"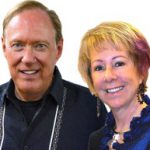 The new energy that we are currently experiencing is the beginning of the long predicted "Great Shift." It is a reflection of the Ancients and their PROPHECY OF THE EAGLE AND THE CONDOR. The 'old energy' Akashic drivers were fear, hate, war and drama. The 'new energy' Akashic drivers are love, compassion and unification instead of separation and greed. Our introduction into this Higher Collective Consciousness begins with our commitment to an awakening Akash – the ability to discover the reason we are here, and finally get on with what we came for. It's personal, and sometimes difficult.
So Now What?
Lee teams up with Dr. Amber Wolf to demonstrate how to put the timeless Kryon teachings into daily practice during this interactive workshop that can help you get a grip on the new energy expanding in your life. This ground breaking, all NEW workshop takes what Kryon tells us about the New Energy and the New Human to the next level.  Science and spirituality meet here as new discoveries (and loving directives from Kryon) are revealed.  Join us as we learn to ride today's energy tsunami into the calm seas of transformation and evolution!
"Things will never be the same. There is no more normal." ~ KRYON 2014
IMPORTANT! Please know that attending Saturday's Up Close Seminar is not required, but it is extremely helpful for those participating in Sunday's workshop. It lays important groundwork by establishing a basis for the newer energy tools we will use and why we use them. If you are not able to attend Saturday, you will still get a lot out of the experience, but you'll miss out on a part of the base premise that lays a foundation for this workshop.
Kryon Tour Team Special Guests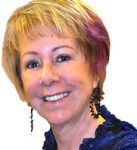 Amber Wolf, PhD – Facilitator and Transformational Healer
For over a decade, she's delivered life-changing events with Lee worldwide. Her sessions guide the release of energy issues using healing modalities she's mastered over a lifetime. Kryon revealed her Lemurian name as Mele'ha, Priestess of the ancient Sacred Circle of women. Join her Lemurian Sisterhood meeting that empowers the Sacred Feminine in women and reawakens Gaia's feminine Akash.
.
.
.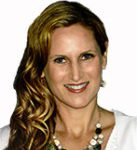 Monika Muranyi – Kryon Archivist and Author
This Australian author has collaborated with Lee and Kryon to create a special Kryon trilogy – subject-driven books that bring us new understandings about Gaia, the Akash, and the Soul. With dozens of new questions answered by Kryon, this series is a profound addition to the Kryon library. Known as the Kryon Archivist, Monikas will join us to answer your questions and sign her books.
.
.
.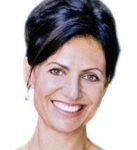 Michelle Karen, M.A., D.F.Astrol.S. – Astrologer and Shaman
Kryon says she is "a Master Astrologer, the first to bring Quantum Astrology to this planet". Internationally popular, Michelle was the 78th Academy Awards' "Astrologer to the stars". Today, she'll talk about the cosmic energies of the next few months. As a shaman trained by the Q'ero Masters in Peru, she'll offer an Ayni Despacho Prayer Ceremony after Lee's event to create abundance in your life.
.
.
.
.
Event Sponsored by Crystal Visions 
(Event will be held at the Cascades Resort)

LODGING: Cascades Resort | 201 Sugarloaf Road | Hendersonville, NC 28792
Ask for Kryon Rate | Call for reservations: (828)-595-8155
QUESTIONS/INFO: Contact local Kryon host: Crystal Visions | eventinfo@kryon.com | 828-687-1193
REGISTRATION ASSISTANCE: Contact Kryon Registrar Diane Young | register@kryon.com | 910-352-7495