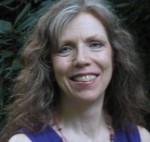 Kathy has been involved with and committed to the health and well-being benefits of crystals, gemstones and minerals since childhood.  Though her path led her to work as a computer programmer for a time, she continued to pursue her knowledge of medicinal gems and minerals and to share that knowledge with others. Kathy is certified in Crystal Medicine and incorporates the Stone Medicine facet of Daoist Chinese Medicine in her work.  She is also certified as a Reiki Master Teacher and Emotion Code Therapist.
Gems and minerals integrate with your frequency and are said to help clear, balance and stimulate energy that has become stuck due to everyday activities, stress, illness, pain and trauma.  Each stone has a vibration of its own and responds to the energy that flows within you to support your intentions and needs.
About your session:  I encourage you to discuss your desires with me while I place your base energy-balancing gemstone layout on you.  I will check for blockages and use the information to add gemstones on and around you that feel most appropriate to support your current needs and restore your flow of energy.
Prior to your arrival, I create a safe sacred space and hold it during your session.  This allows you to let go of anything you no longer need and to more easily receive the blessings coming to you.  I will guide you to better understand and benefit from your intuitive wisdom, for you to re-connect with your innate self.


11 – 4 pm; $40/30 min. (cash)
45-60 minutes is recommended for maximum effectiveness.
Kathy is available every 1st Saturday from 11:00 – 4:00 pm