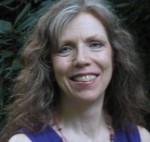 Rev. Kathleen T. Egan – Intuitive CCMP, CECP, CRMP, CHP
Kathy, a Restorative Energy Practitioner, receives messages and information intuitively while working in your energy field. She combines spirit (intuitive) and science as she works on the physical body as well as the 7 layers of our Human Energy Field, the Subtle Body.
Healing with crystals integrates with your frequency to help clear, balance and stimulate energy that has become stuck due to everyday activities, stress, illness, pain and trauma.  Kathy checks for such blockages to restore your energy flow to allow you to let go of that which no longer serves you and make room to receive the blessings you deserve.
Kathy also incorporates other modalities to support your personal unfolding through heart-centered living including her intuitive insights and messages. She is a Certified Crystal Medicine Practitioner, a Level 3 Certified Chinese Stone and Crystal Medicine Practitioner (Daoist Tradition), certified Reiki Master, Emotion Code Practitioner, attuned to LaHoChi and a certified Ho-oponopono Practitioner.
As one client said, "One of the things I appreciate most is the way Kathy blends various healing modalities together within one session, bringing some of the most powerful healing energies I've experiences. It is like receiving MANY healing treatments within one. Kathy has a saying, "All Thing in Divine Right Order." Meeting Kathy was one of those."
11 – 4 pm; $40/30 min. (cash)
45-60 minutes is recommended for maximum effectiveness.
Testimonials from some Crystal Vision Clients
"Words fail to express my gratitude and appreciation for the guidance that Kathy has provided me with in discovering who I really AM. Kathy is a gifted Energy Healer whose sessions have been instrumental in my Soul's expansion. Kathy has this incredible intuition and in every session, her insight and wisdom enables me to shift closer to my authentic self."  SS
———
"I've been a regular client of Kathy's for many years.  She has assisted my personal growth immeasurably through her loving and gentle crystal grid sessions, The Emotion Code process and her intuition.  I've experienced healing from major trauma and from stuck emotions that were inherited to name just a few examples.  Her connection to Spirit and her intuitive, meditative, nature opens up channels across dimensions to speak direct to the heart of the matter.  She is the real deal!"   ET