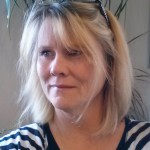 Itha, a gifted healer, offers Intuitive Energy Balancing and Clearing sessions. She works with the tones of Tibetan singing bowls and the vibrations of "The Master Cleanser" crystal, Selenite, to enhance the power of the sessions. Together they help create powerful shifts to balance and align energies to:
∆ Remove emotional blockages
∆ Balance the energies of the body, mind, and spirit
to access your deepest power
∆ Clear and release old "stuck" or negative energy
∆ Infuse each chakra with abundant light for growth
∆ Raise the body's vibration to promote spiritual, physical and emotional healing
∆ Renew and restore a positive energy flow
∆ Shift the energy field, enabling you to heal yourself
Together, we can access the divine healing energy to help restore us back to a healthy state, releasing limitations and empower us to live the life we deserve.
Reiki Divinely and Gently Removes that which No Longer Serves You.
Itha is a certified Reiki practitioner and Ordained Minister and is available for weddings and ceremonies.
By Appointment Only