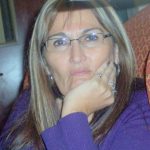 Gailbeth is a gifted psychic medium who is known for her natural ability to bring through messages from those in the spirit world. Mediumship is a bridge between the worlds that connects us with our loved ones who have passed over, helping to bring closure, resolution and healing.  Gailbeth also uses the Major Arcana of the Tarot to assist with specific questions
Whether you wish to connect with your own Higher Self to discover what path is best for you, desire to communicate with a loved one in spirit, or to connect with spirit guides and guardians, I am honored to be of service to you.
Using your own open, loving energetic intent to guide me, I can establish a connection with Spirit, and then allow your Higher Self, spirit guides, guardian angels, or departed loves to work through me to best assist you.  While the information I give you may not always be what you hoped to hear, it will be for your HIGHEST AND BEST.
Readings are $40 per 30 minutes (cash)
Walk-in welcome or you can make appointment by calling 828-687-1193.