Learn how to use spiritual exercises, prayer, and meditation for health, longevity, and awakening to the inner reality.
About this Event
Learn the three fundamentals of awakening–1)how to train your energy for health and longevity, 2) how to approach the divine through traditional methods of prayer, and 3) how to purify the mind from ignorance and suffering—all in a friendly and informal environment with Christopher Murphy while he shares with you teachings and methods learned from a lifetime of sitting with taoists, buddhists, yogis, and sufis. The focus of this workshop is to give you the tools necessary for developing a disciplined, consistent spiritual practice in your daily life, and a positive and supportive mind and body for your path.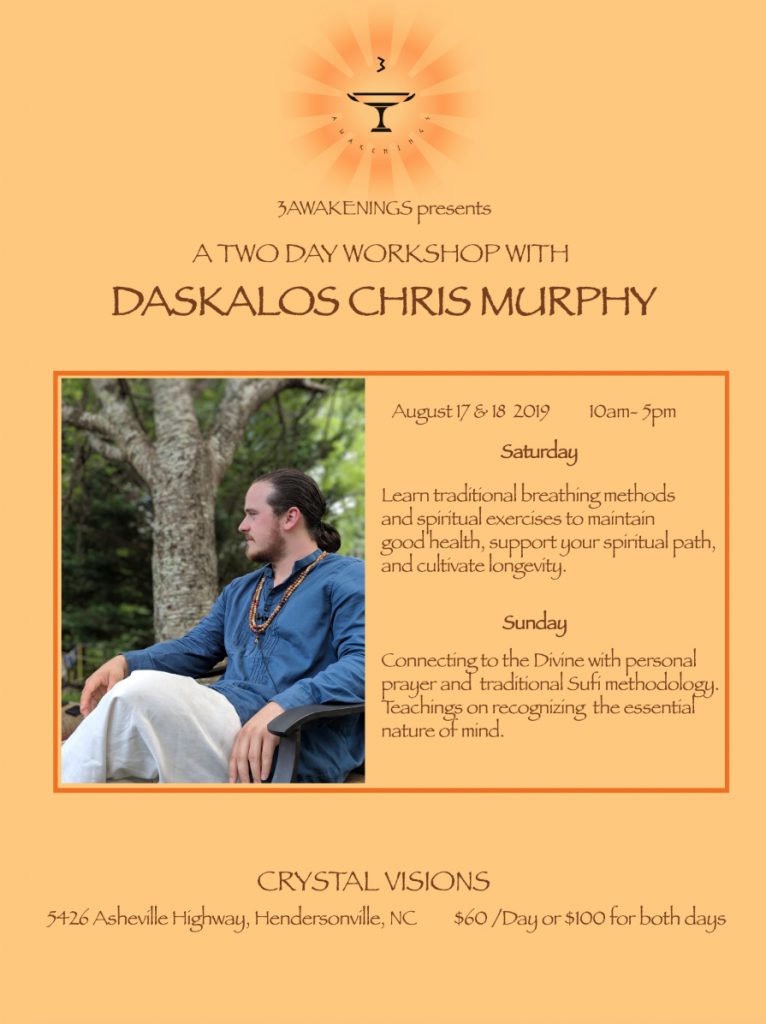 Please follow the link below to register!