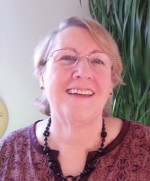 PAULA MCDONALD utilizes TEC (Total Energetic Clearing) consists of three different stages of clearing, it is a journey through your Akashic records, clearing past, present and future life issues to assist you on your path, whether in the area of health, blocks to the flow of finances, issues with those you live or work with, repetitive patterns through your life such as "why do I keep meeting" or "marrying the same type of person".  It may be as simple as clearing energies that make you feel stuck and prevent your life from moving forward.  It can clear homes and property of energies that linger from previous owners (like ghosts for example).  Almost everything has some ties to a past life or lives and releasing these energies allows for forward movement in your current life especially in the these times of energetic shifting.
At Crystal Visions you can now experience the first stage of TEC and the potential benefits it will have on your life path.
For over 40 years Paula has been practicing various methodologies and is a passionate seeker of enlightenment.  Paula McDonald is a certified Hypnotherapist, certified in SRT I and II; Reconnection I, II and III; and Reiki I and II.
11:00 – 4:00 pm
$40 for 30 minutes; $80 for 1 hour (cash)