The Easy Way to Become a National Speaker
October 14 @ 8:00 pm

-

9:00 pm
7:00 – 8:00 pm    "THE HIDDEN BARRIER TO LEARNING" 
In this one-hour talk, author and presenter Donald Russell Woodruff describes an unseen learning disability that inadvertently took hold as a result of American education. It is this in-grown disability that causes most people to think they cannot become expert readers.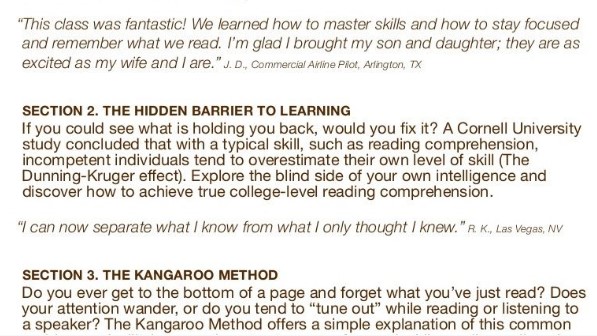 8:00 – 9:00 pm    "THE EASY WAY TO BECOME A NATIONAL SPEAKER"     
Discover an simple way to share your ideas & passions with thousands of people across the country by becoming a national speaker. Find out how to book speaking engagements, avoid high travel expenses, and maximize profits while saving thousands on taxes. And best of all… your work will inspire others and eventually make a positive change in society. Start part-time and build it into a full-time career.
Each one hour talk is $10 (cash)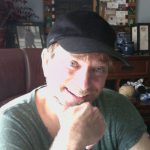 Donald Russell Woodruff taught advanced learning strategy courses and vocabulary seminars for Continuing Education and Professional Development Divisions in over 26 colleges and universities throughout the United States. His learning techniques have been presented to the staff of NASA Headquarters and have been shared around the world on Voice of America television. He is the author of five audio programs his book, "The Kangaroo Method: How To Unlock Your Verbal Intelligence and Become The Person You Most Want To Be" which is used by representatives of the Princeton Review and is becoming a recognized source for back-to-college and career adults who want to gain a fresh start on their academic and career goals.
In addition, Don has shared the stage with other nationally know learning specialists at international learning symposiums in New York, San Francisco, and Toronto. He has been a featured speaker at corporate conventions and has shared his ideas for teacher in-service programs for public and private schools. He has been a guest on over 20 radio and television talk shows and is known for his ability to unpack complex ideas in easy-to-understand terms. His "accelerated word infusion techniques" and discovery of "verbal blind spots" (words you "know" but cannot define) have raised the consciousness and intelligence of people of all ages and nationalities. 
For More Events by Mountain TLC, Please Follow This Link: