The Conscious Way to Quit Smoking or Vaping
October 21 @ 7:00 pm

-

8:00 pm
7:00 – 8:00 pm    "THE CONSCIOUS WAY TO QUIT SMOKING OR VAPING" 
Are you thinking about quitting… again?
Quitting cigarettes or vaping is easy, but only when you have gained the right perspective.
In this enlightening one-hour talk, you will:
• Discover the precise information your brain requires to quit
• Continue to inhale nicotine in order to gain perspective
• Learn about a simple device that helps clean your lungs even before you quit
• Find out about an audio program that helped millions of Europeans to stop smoking
After this talk, smoking and vaping will feel different as the reasons you smoke will start to fade away. It may take one day or one week for the "Aha!" moment to hit. But at that point, you will then have the willpower to break free of the nicotine trap. Remember: Addiction is not a disease unless you let it become one and you are never a victim unless you agree to play that role. Please note: This talk is genuine. It is not a ploy to sell a smoking cessation program or any other products.  
8:00 – 9:00 pm    "LOVE YOUR WILDLIFE!"     
Did you know that a female "roadkill" opossum can have up to 13 living babies in her pouch, right now? Opossums are not known to carry any contagious human diseases and keep our tick population down by over 50-percent. In addition, a broken shell box turtle, when properly put back together, can still live up to 150 years old. But only with help from people like you!
This one-hour talk will give you the information you need on what to do if you find an injured or orphaned indigenous animal. The talk is presented by experts from Appalachian Wildlife Refuge, our central resource for hurt and lost wildlife serving all of Western North Carolina. The $10.00 fee is optional. All money donated will go to this non-profit, a legal non-profit 501c3 organization.
Note from the organizer: I happened to drive 8 opossum babies to a half-way point toward App Wild's new triage facility. During that drive, I felt so very close to God, the undefinable source of life. –Donald
Each one hour talk is $10 (cash)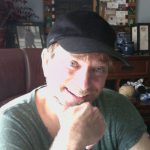 Donald Russell Woodruff taught advanced learning strategy courses and vocabulary seminars for Continuing Education and Professional Development Divisions in over 26 colleges and universities throughout the United States. His learning techniques have been presented to the staff of NASA Headquarters and have been shared around the world on Voice of America television. He is the author of five audio programs his book, "The Kangaroo Method: How To Unlock Your Verbal Intelligence and Become The Person You Most Want To Be" which is used by representatives of the Princeton Review and is becoming a recognized source for back-to-college and career adults who want to gain a fresh start on their academic and career goals.
In addition, Don has shared the stage with other nationally know learning specialists at international learning symposiums in New York, San Francisco, and Toronto. He has been a featured speaker at corporate conventions and has shared his ideas for teacher in-service programs for public and private schools. He has been a guest on over 20 radio and television talk shows and is known for his ability to unpack complex ideas in easy-to-understand terms. His "accelerated word infusion techniques" and discovery of "verbal blind spots" (words you "know" but cannot define) have raised the consciousness and intelligence of people of all ages and nationalities. 
For More Events follow the link: