Surviving the Holidays as an Empath
December 7, 2017 @ 7:00 pm

-

9:00 pm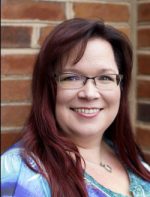 Surviving the Holidays as an Empath!
Vampires aren't just for Halloween anymore!  Surviving as an empath around energy vampires can be a challenge anytime of the year, but especially so around the holidays. That is a time when you are generally exposed to them more often and for more extended periods of time, such as family gatherings, shopping in crowded stores, and office parties.  In this class we will talk about:
what being an empath really means
different types of energy vampires and how to identify them
techniques to help you maintain your own energy (and sanity!) when being exposed to energy vampires
The cost for the class is $20, but if you email your information to becky@rebeccadorn.com by 12/1/17 to pre-register, you get a discounted rate of $15.  All fees are payable when you sign in at the class and need to be in cash.
Becky is a life-long empath with over 20 years of nursing experience and 14 of those years as a Psychiatric-Mental Health Nurse Practitioner.  Her passion is helping others find their own balance in love and relationships, with their purpose, and the ups and downs of life in general while staying true to themselves.  She offers group classes and private consultations on such topics as:
gaining the love and romantic relationship you really desire
keeping your current or future relationships strong, healthy, and balanced
thriving as an empath
protection against energy vampires
self-care for caregivers and others
Coming soon:  Some classes will be approved for continuing education credits for nurses!
To enquire about upcoming classes or to set up an individual session, please contact Becky at becky@rebeccadorn.com