SpiritTalk – Break on Through to the Other Side with Jonna Rae Bartges
November 21 @ 7:00 pm

-

9:00 pm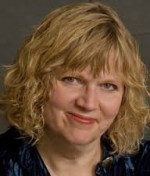 EVERY THIRD THURSDAY
Happy Medium Jonna Rae Bartges will shine a light on a different topic selected to raise consciousness, spark curiosity, and increase intuitive ability. 
Each Class starts at 7:00 pm
$15 (cash)
November 21:  SpiritTalk – Break on Through to the Other Side
In physics, the first law of thermodynamics is that energy can't be created or destroyed – it just changes form.  "Life" is an energy, and doesn't cease to exist when we're no longer in physical form. Happy Medium Jonna Rae has been tapping into the spirit world since she was a child, and she's eager to share her abilities with you.  For this Third Thursday: Reaching a Happy Medium evening, come get answers to your questions for loved ones in spirit, and learn how to go into a higher state of consciousness, so you can connect with them yourself.  SpiritTalk is always a powerful evening of love, connection and healing.
December 19: Soul Contracts — Understanding Sacred Connections
What does it mean when we meet someone, and instantly feel a strong attraction, or an equally strong repulsion?  Why do we keep facing the same challenges over and over again?  What is it about family members that can push our buttons?  In this Third Thursday: Reaching a Happy Medium evening, find out how agreements we make with others before we come into this lifetime have a profound impact on all of us.  You will learn how to get clarity on the most positive way for these connections to play out, and gain deep insight into learning the deep karmic lessons these soul contracts offer.
ABOUT JONNA RAE
Jonna Rae uses gentle humor, authenticity and compassion in both her teaching and her intuitive consultations for clients.  She connects people around the globe not only with loved ones in spirit, but with very specific and accurate information about their past, present and future. For 40 years she has combined professional psychic reading and teaching with an Emmy-winning career in print and broadcast communication.
She created PSI – the Practical Spirituality Institute – to help link the worlds of science and spirituality, and is an approved provider of continuing education units for nurses taking her two-day Practical Spirituality 101 class.
In addition to her private consulting business with Skype, phone sessions and in-person readings in her Asheville office, she has read and/or taught at the International Coptic Conference, Edgar Cayce's A.R.E., East West Bookshop of Seattle, Spiritual Frontiers Fellowship, The Learning Light Foundation in Anaheim, CA, the Foundation of Truth in Atlanta, and United Research Light Center, Mystic Journeys, The Namaste Center and Crystal Visions in Western NC.
Jonna Rae also founded the Reiki Professionals Group on Linkedin which currently has over 15,000 Reiki healers from around the globe.
She is an author, speaker, hypnotherapist, Reiki Master Teacher, Deeksha Blessing Giver, Minister Director with Universal Brotherhood and secretary of the Board for United Research Light Center in Black Mountain, NC. Jonna Rae's autobiography is Psychic or Psychotic? Memoirs of a Happy Medium, and is available at Crystal Visions.