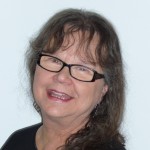 SHERRY CHAMBERS is a Gifted Intuitive Medium. Using her talents of clairaudience, clairvoyance & light channeling, Sherry is able to see and speak with your guides and receive the answers and information you are seeking. She has studied with spiritualist mediums, psychics and healers from the USA, Canada, U.K. and Australia.
Mondays, Tuesdays, Second Saturdays and Fourth Fridays.
$40 for 30 minute session, cash.
Drop in or call (828) 687-1193 for an appointment!