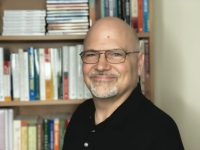 1:30 – 3:30 PM 
Registration recommended by signing up at quanticism.com. There is no cost, though love donations are accepted.
Quantum Connecting :
The second tenant of Quanticism is "To Connect". Join us as we explore connection at the Spiritual and Quantum level, and how we can look at this in a different way. While much has been said about connecting over the last 30 years, there is more to understand as we move into a new way of seeing each other, and ourselves.
About Bill Combs:  As a lifelong student of metaphysics and mysticism, Bill combined that with an insatiable desire to learn and grow.  He did this by studying many fields of science and engineering, personal growth and evolution, health and wellness, and is currently pursuing his doctorate in Natural Medicine.  Bill combined his passions and with the help of deep intuition, he created a unifying concept he called Quanticism.  Building upon the works of many gifted individuals, he seeks to pass along what he has learned, and experienced firsthand.   As a teacher and healer, his purpose is to share his knowledge and gifts with everyone.