LIV WOODFORD (Intuitive Tarot, Astrology)
February 5, 2020 @ 11:00 am

-

4:00 pm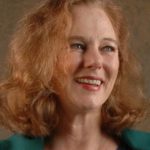 Liv Woodford, Intuitive Tarot and Astrology
Liv has over 30 years as a practicing astrologer and intuitive tarot reader.  Her readings provide insight and perspective to help navigate the road ahead.
Clients feel empowered and uplifted by a reading with Liv as she explains life dynamics in a clear, concise way and with depth, compassion and humor.  Immersing herself in this ancient art, Liv is grounded in Western Astrology with certifications in Fixed Star Astrology, Astro Mythology, Evolutionary Astrology and Business Astrology.
For astrology readings: clients provide their birth info (birthdate, place, and if possible birth time) and select one of the following readings: 1) Natal Reading focusing on understanding your chart and personality; 2) influences (transits) for the coming year; 3) Soul purpose; or 4) Career.
$40 for 30 minute session, cash.
Drop in or call (828) 687-1193 for an appointment!