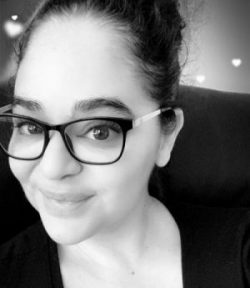 Meredith Flingos
Meredith is an Intuitive reader, Angelic Medium, Energy Healer and Intuitive Soul Mapping Interpreter. She's been working with the Angels, Archangels and Ascended Masters for over 10 years. Meredith's abilities allow her to channel and connect with your Angels and guides and bring clarity to your situation and answer any questions you have through loving and honest guidance.
Intuitive Angelic Reader and Healer – By partnering up with the Angels and Archangels Meredith is able to connect you to the angelic realm and deliver the messages from your Angels and guides. She is also able to connect to your energy source and provide energetic healing where and when it is needed.
Angelic Medium – Just because they left us in the physical doesn't mean that they are not still with us. Meredith works with the angels and archangels to connect you to your departed loved ones so you can receive their loving and healing messages.
Intuitive Soul Mapping – Each person has a Soul map for this current lifetime. Meredith opens up this soul map and intuitively navigates through different areas in your life that need to be discussed, unblocked and/or healed. This technique is very powerful especially for healing dormant past and present wounds.
Walkins Welcome! Or Call for an Appointment (828) 687-1193 
$40 cash for 30 minute session