Increase Your Psychic Abilities
October 29 @ 7:00 pm

-

8:00 pm
7:00 – 8:00 pm    "INCREASE YOUR PSYCHIC ABILITIES" 
Don't let the friction of these historic times dampen your connection to Spirit. In just one hour, intuitive medium Joshua Lee will share his techniques for raising your life energy and elevating yourself from an increasingly ugly society. You'll discover how to release your own DMT (the primary organic chemical in Ayahausca medicine), learn to position and relax your body in just minutes, and discover a simple but magical mindset that will allow you to maintain and increase love and light in your daily life. This talk serves to resurface what you intuitively know and is presented by a disciplined, intuitive teacher who lives his teachings.
8:00 – 9:00 pm    "GHOST TALK"     
The lights will go dim for this one-hour talk as Joshua Lee communicates with all souls in the room. This is a fresh opportunity to hear from deceased friends and relatives, spirit guides, and possibly some darker and annoying spirits that plague us from time to time. Organizer's comment: "You will like Joshua. His natural energy and abilities are free-flowing and highly-tuned from his disciplined life and love of nature." —Donald Russell Woodruff
Each one hour talk is $10 (cash) Please arrive 15 minutes early.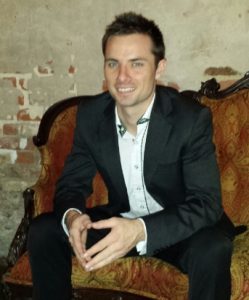 Intuitive Medium Joshua Lee has been on his soul quest from the time he was a young boy growing up in the Louisiana Bayou. Early on, he was besieged by what can be termed "evil spirits" until the age of 20 when he found the resolve to dispel their hold upon him. To stay grounded in his abilities, Joshua meditates up to two hours a day, is a Pescatarian, and uses various breathing and meditation techniques he has learned from his primary spirit guide named Tarsus. Joshua spends a great amount of time in natural solitude. He uses the forest to maintain his connection to spirit and camps out for days at a time living on a simple liquid diet. He strongly feels that staying spiritual and open to psychic communication requires sacrifice, patience, and practice. Only after many years of learning from his spirit guides, Joshua Lee started reading books on psychic ability. To this day, he remains delighted in the similarity of techniques he shares with other intuitive mediums and authors. In addition, Joshua holds two degrees in music and works as a professional musician and teacher.
For More Events by Mountain TLC, Please Follow This Link: