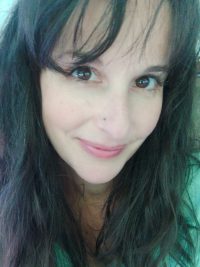 Chakra Balancing Experience & Informational Seminar
April 15, 11:15am -1pm 
Cost:$30
Join us to delve deeply into which each chakra represents. Experience for yourself and as a group opening your energy points for balance. In this seminar we will discuss the different chakras and what it means for them to be overused, underused, closed, and open. We will learn methods of keeping them open and balanced. Then, each participant will get to lie back and learn about their own bodies as we identify which chakras are open, blocked, or closed and reopen them. You will leave with an understanding of your patterns and behaviors that keep yourself blocked and how to break these patterns for good with regular practice.
Expect movement, breath work, chanting, taking notes. Bring a mat and a thick blanket to sit on & keep warm.
____________________________________________________________________
Jamie Knox MA, E-RYT 200, Ayurveda Health Counselor
Jamie Knox discovered chakra balancing when she was struggling with infertility. This process
propelled her to learn more about accessing people's energy and using it to open their chakras,
allowing them to heal. She has also been teaching yoga for thirteen years and practicing Ayurveda
for the last five. She is the owner and founder of Burning Sage Yoga in Asheville, North Carolina.