Allison Frank
February 13 @ 11:00 am

-

4:00 pm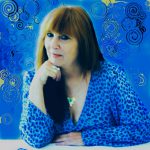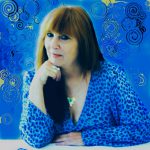 Allison Frank, Tarot Card Consultant
At this time on planet Earth, I feel a strong calling to bring my services to anyone needing spiritual help because our lives have reached a critical crossroads. Our survival is going to depend on each and every one of us. I want to be part of the change, and I want to help you surround yourself with all the tools you need to live a fulfilling life.
Through my experience as a tarot card reader for 43 years, I have come to understand that tarot cards provide a pure expression of psychic information here on the physical plane. The cards form a conduit between you, me, and the universe in order to create a pathway to look deeply into your life. Although you may come to me wanting information about a job, a relationship, or money, my readings always reveal exactly what is most important for you to understand at the time of the reading.
My expertise has grown over the years to encompass a high professional visibility in each community in which I've lived. I give private readings to clients in person and over the phone; I have taught many Tarot classes to seekers who want to learn this form of divination; and I have been hired to read tarot cards at public functions, private parties, and business events across the country.
Each reading tells its own story as it describes an event, predicts the future, or advises you on many aspects of your existence. The cards take on a life of their own to provide comfort and wisdom for each seeker. The insights revealed in the cards are not accidental; they function as powerful revelations brought forward from the collective unconscious.
$40 for 30 minute session, cash.
Drop in or call (828) 687-1193 for an appointment!