Feng Shui for Prosperity with Cheryl Grace
July 13, 2019 @ 2:30 pm

-

4:30 pm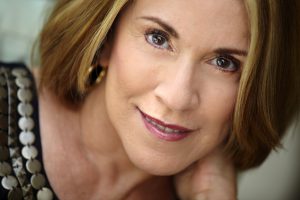 ♥️ Professional Feng Shui Design Consultant
♥️ Reiki Master ~ Intuitive Healer
♥️ Nationally Certified Interior Refiner
♥️ Hay House Author: Feng Shui Simply
♥️ Motivational Speaker 
Saturday, July 13 from 2:30 pm – 4:30 pm! Two hours of Feng Shui!!
ABOUT THE WORKSHOP
Feng Shui is de-mystified and simply presented with contemporary concepts and practical solutions that can be easily adapted to your home to create your ideal living environment. Discover how practicing Feng Shui daily can bring new energy into your setting with positive changes and decorative options that improve all aspects of your life. When we create harmony in the home, we are setting the stage for prosperity to flow abundantly.  Bring a notebook and a floor plan of your home with all rooms denoted, including your front door. 
Cheryl Grace is an Intuitive Feng Shui Practitioner and Reiki Master. She is a Hay House Author of Feng Shui Simply: Change Your Life from the Inside Out. As a motivational speaker, she shares Feng Shui that is both practical and purposeful. For more information, visit www.CherylGrace.com
Advanced registration preferred, seating is limited.  $30 for advance registration, $35 cash at the door. Contact Cheryl at 828-747-9622 or at cheryl@CherylGrace.com to register or for more information.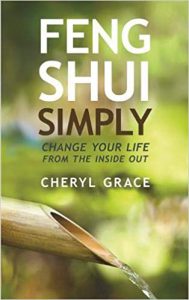 Book Signing with Cheryl Grace
Immediately following the workshop, Cheryl's book, Feng Shui Simply: Change Your Life from the Inside Out published by Hay House, will be available for purchase as supply lasts. Cheryl will personalize your book with a message of prosperity. The book is available for purchase at Crystal Visions!