Private Sessions with Kenji Kumara
PRIVATE SESSIONS
WITH KENJI KUMARA
Greetings Asheville community,
In honor of all the peoples of this beautiful land, and in honor of being able to present the work to the Spirit of Asheville, we humbly gather together to honor your ancestors and Elders as we bring the healing presence of the red rocks of Sedona, AZ to you and your community.
The Power of Now is upon us. The Presence is Here to guide you, to nurture you, to support you in your Journey Home. We come as a brother to remind you of your divine heritage and your uniqueness within the New Earth plan.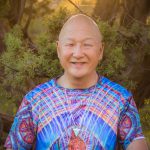 * Kenji, a Japanese-American living in Sedona, AZ, has spent the past 5 decades in the fields of vibrational healing, energetic bodywork, metaphysics, holistic education and coaching, transpersonal psychology, religious studies, consciousness and energy medicine, and specializes in spiritual awakening and emergence for the gifted and talented.
One on one 1 hour healing sessions are available June 9- 15 at special pricing. Contact Hara to schedule. https://kenjikumara.com/product/private-session-asheville/
kenjikumara.com/meet-kenji/
Asheville sponsor: Hara Taicher 917-362-4785, harataicher24@gmail.com
Let's rock together and expand the Light of Understanding to your community.
Kenji Kumara, M.A., Sedona, AZ
CEO & Creator, Quantum Lightweaving
* A free gift for you: 2019 New Year Meditation mp3