GAILBETH (Psychic Medium – Tarot)
September 24, 2022 @ 12:00 pm

-

5:00 pm

|

Recurring Event

(See all)

One event on February 3, 2022 at 12:00 pm

One event on February 17, 2022 at 12:00 pm

One event on March 3, 2022 at 12:00 pm

One event on March 17, 2022 at 12:00 pm

One event on April 6, 2022 at 12:00 pm

One event on April 29, 2022 at 12:00 pm

One event on April 22, 2022 at 12:00 pm

One event on May 4, 2022 at 12:00 pm

One event on May 19, 2022 at 12:00 pm

One event on June 9, 2022 at 12:00 pm

One event on June 17, 2022 at 12:00 pm

One event on July 6, 2022 at 12:00 pm

One event on July 15, 2022 at 12:00 pm

One event on July 19, 2022 at 12:00 pm

One event on August 13, 2022 at 12:00 pm

One event on August 16, 2022 at 12:00 pm

One event on September 17, 2022 at 12:00 pm

One event on September 24, 2022 at 12:00 pm

One event on October 15, 2022 at 12:00 pm

One event on November 26, 2022 at 12:00 pm

One event on December 28, 2022 at 12:00 pm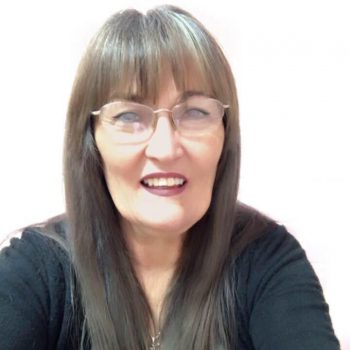 Reverend Gailbeth, Psychic Medium
I have been on a spiritual path using my God-given gifts to help others for many years. I come from a family where the various psychic gifts of its members have helped generations of people seeking guidance through Spirit. Whether you wish to connect with your own Higher Self to discover what path is best for you, desire to communicate with a loved one in spirit, or to connect with spirit guides and guardians, I am honored to be of service to you.
Using your own open, loving energetic intent to guide me, I can establish a connection with Spirit, and then allow your Higher Self, spirit guides, guardian angels, or departed loves to work through me to best assist you. I may use the major arcana of my Angel tarot cards to receive specific messages from Spirit. I trust that my gentle, but honest approach in giving you the information I receive will help you with the next steps in your life's journey.  While the information I give you may not always be what you hoped to hear, it will be for your HIGHEST AND BEST.
Readings are $40 per 30 minutes (cash)
Walk-in welcome or you can make appointment by calling 828-687-1193.