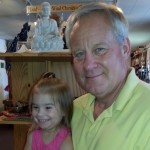 Pain Relief and Massage Therapist – Dave has been a resident of Hendersonville, NC since 1995 and graduated from 'The Whole You School of Massage' in 2006. He was licensed in 2006 and has practiced in Henderson County for 9 years.
Dave offers a non-invasive process that facilitates your body to heal itself from stress and pain due to muscular tensions. This process is tailored to your tolerance and individual needs, and you remain fully clothed throughout the session. Practical Pain Relief bodywork creates an opportunity for you to release muscle tension and energetic blocks that can manifest as chronic pain!
For Relaxation and Pain Relief from: HEADACHES OR MIGRAINES, NECK OR SHOULDER PAIN, BACK OR HIP PAIN, CHRONIC PAIN THAT CAN NOT BE DIAGNOSED, PAIN DUE TO OVERUSE, PAIN DUE TO SPORTS INJURY and More! 
Helps Your Body and Mind to Relax and Heal
It does not matter if your muscular tension is in your neck, shoulders, back, hips or limbs; my technique can help release that tension. Thus you  can relax and your body can begin to heal itself.
I look forward to being of service to you.