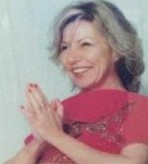 Brenda is an internationally known Intuitive Messenger, Psychic, and Medium, bringing forth Divine Intuitive Guidance from SOURCE.
She is a Natural Born Trans Medium with over 30 years experience; a messenger and Intuitive Reader who works primarily with the Ascended Master St. Germain, and Lord Michael.
Brenda works with source on multi-levels, and brings forth clarity and deep insights assisted by Ascended Masters, Arch Angels, Your Guides and Deva Kingdoms.
1st Fridays, 4th Wednesdays, 3rd Saturdays
$40 for 30 minute session, cash.
Drop in or call (828) 687-1193 for an appointment!