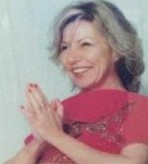 Brenda is an internationally known Intuitive Messenger, Psychic, and Medium, bringing forth Divine Intuitive Guidance from SOURCE.
She is a Natural Born Trans Medium with over 30 years experience; a messenger and Intuitive Reader who works primarily with the Ascended Master St. Germain, and Lord Michael.
Brenda works with source on multi-levels, and brings forth clarity and deep insights assisted by Ascended Masters, Arch Angels, Your Guides and Deva Kingdoms.
Brenda Lee, born in Mt. Shasta, currently resides in North Carolina and reads for clients all around the world.
1st Fridays, 4th Wednesdays, 3rd Saturdays
$40 for 30 minute session, cash.
Drop in or call (828) 687-1193 for an appointment!