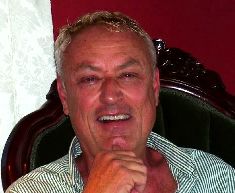 Due to low registrations, this event had to be cancelled.
We apologize for any inconvenience to those of you who did register!
The Order of Melchizedek is a priesthood of individuals committed to teach and/or heal the Human Condition. Priests are self selected and their ultimate commitment is between God and themselves. Everyone is welcome.
Learn a history of the priesthood, as well as who and what is Melchizedek. Also, the legal ramifications in becoming a priest allowed to perform weddings, baptisms, sacred rituals and ceremonies. The required class is four hours and the ceremony follows.
"Order of Melchizedek" Priesthood Workshop & Ordination
with Rev. Dan Chesbro
Recommended Reading: Dan's book, The Order Of Melchizedek – Love, Willing Service, & Fulfillment by Revs. Dan Chesbro & James Erickson, Lives of the Master, The Art of True Healing, Melchizedek and the Mystery of Fire.
For more information see Sanctuary of the Beloved.
 1-5 pm. $160. Call (828) 687-1193 to register.