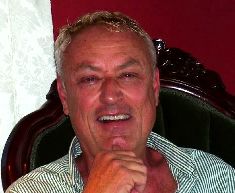 The Order of Melchizedek is a priesthood of individuals committed to teach and/or heal the Human Condition. Priests are self selected and their ultimate commitment is between God and themselves. Everyone is welcome.
Learn a history of the priesthood, as well as who and what is Melchizedek. Also, the legal ramifications in becoming a priest allowed to perform weddings, baptisms, sacred rituals and ceremonies. The required class is four hours and the ceremony follows.
"Order of Melchizedek" Priesthood Workshop & Ordination
with Rev. Dan Chesbro
Saturday, August 6th
Recommended Reading: Dan's new book, The Order Of Melchizedek – Love, Willing Service, & Fulfillment by Revs. Dan Chesbro & James Erickson, Lives of the Master, The Art of True Healing, Melchizedek and the Mystery of Fire.
For more information see Sanctuary of the Beloved.
Saturday, August 6th
Priesthood workshop and ordination, Saturday, August 6th 1-5 pm. $150. Call (828) 687-1193 to register.